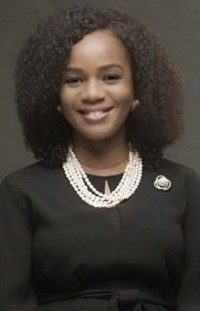 Uto Ukpanah, MTN Nigeria Company Secretary
In her role as MTN Nigeria Company Secretary, Uto Ukpanah has utilised her broad-based corporate experience in providing guidance and direction on operational governance within MTN Nigeria Group of entities. She is a legal practitioner, Fellow of the Institute of Chartered Secretaries and Administrators of Nigeria (ICSAN) and a Certified Ethics Officer, Ethics Institute/University of Stellenbosch.
Uto has been involved in the development and implementation of corporate governance codes across various sectors in Nigeria as well as global best practice guidelines driven by the United Nations Global Compact. Uto who represents MTN Nigeria on the Board of United Nations Global Compact Local Network; has been widely acknowledged as an advocate of business ethics, for safeguarding corporate integrity as well as promoting sustainable business strategies. Uto is responsible for embedding and implementing ESG at MTN Nigeria – ESG is at the core of MTN's Ambition 2025 strategy. She strongly believes in the integration of economic, environmental, and social objectives into corporate goals, activities, and planning, enabling long-term and shared value for the Company, its stakeholders, and the wider society.
Prior to joining MTN Nigeria, she had a fulfilling career in financial services and legal practice.
An alumnus of the Lagos Business School, she also serves on several boards across various sectors. She is a recipient of several awards and was recently honoured as the Company Secretary of the Year 2021 at the ESQ Nigerian Legal Awards. She is a Member of several professional bodies including the Nigerian Bar Association, the International Bar Association, the Ethics & Compliance Officers Association, USA. She sits on the Council of the Institute of Chartered Secretaries and Administrators of Nigeria (ICSAN).
She treasures her role as a wife and mother.
---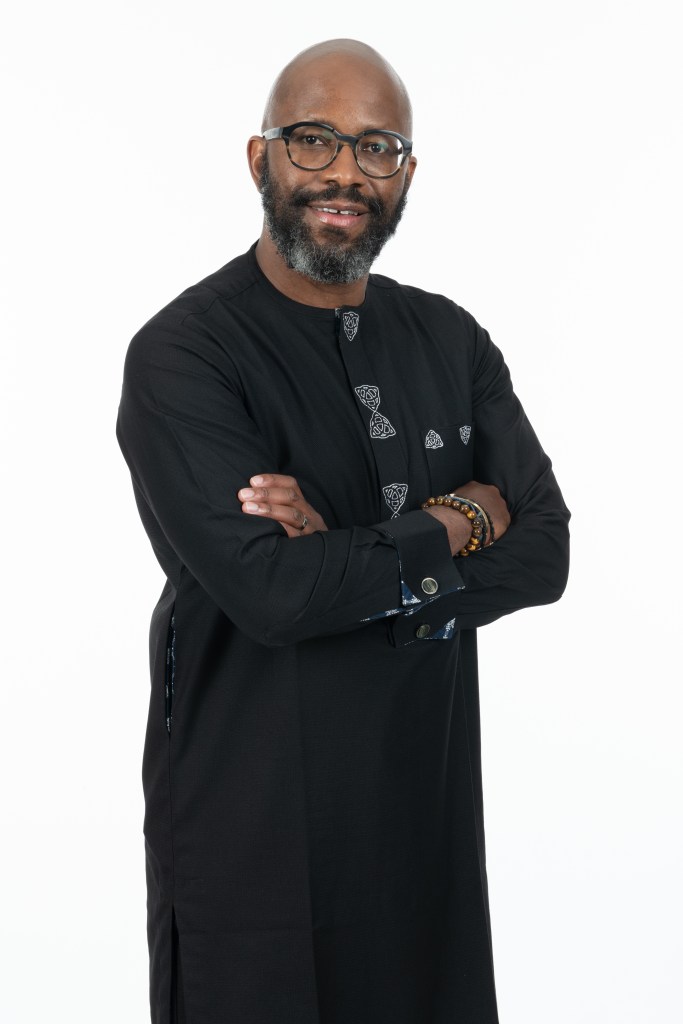 Ralph Mupita, MTN Group President and CEO
Ralph Mupita is the President and CEO of MTN Group, a position he has held since the 1st September 2020, having recently served as the MTN Group's Chief Financial Officer since April 2017. Prior to joining MTN, Ralph served as the Chief Executive Officer for Old Mutual Emerging Markets, providing financial service solutions to individuals and corporates across 19 countries in Africa, Latin America, and Asia. Under his leadership, the Insurance Group's Emerging Market business serviced over 19 million customers and had R1 trillion of assets under management.
Ralph is a seasoned business leader with experience in engineering, construction, financial services, and telecommunications. Since joining MTN, Ralph has played a pivotal role in the strengthening the Group's financial position, strategy pivot, and successful listing on the Nigerian and Ghanaian Stock Exchanges.
Ralph serves as a Non-Executive Director on several MTN subsidiary Board and the Rand Merchant Investment Holdings (RMI). He also serves as an executive Board member of the International Chamber of Commerce and a member of the Harvard Business School Africa Advisory Board. Ralph is a Commissioner on the United Nations Broadband Commission for Sustainable Development and a Champion of the World Economic Forum EDISON Alliance.
Ralph holds an MBA and BSc Engineering Hons degree from University of Cape Town and is an alumnus of the Harvard Business School General Management Programme.
Ralph is passionate about the African continent and the role that mobile operators can play in driving sustainable digital and financial inclusion through fit-for-purpose solutions.
---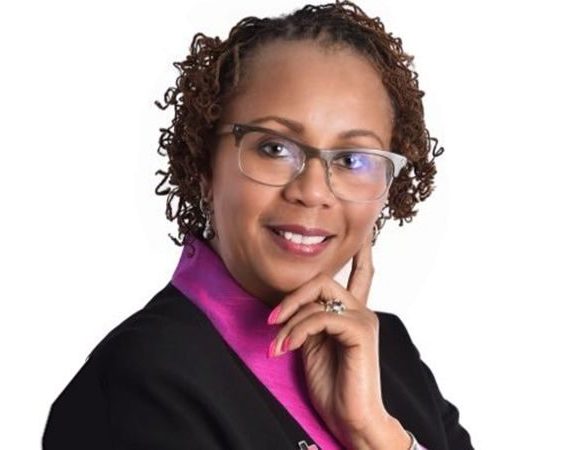 Anne Githuku-Shongwe, Director, UNAIDS Regional Support Team for Eastern and Southern Africa
Anne Githuku-Shongwe is the Director of the UNAIDS Regional Support Team for Eastern and Southern Africa. She has 20 years of experience as a senior international development professional, including with the United Nations Development Programme, across Africa and in management consulting in the United States of America.
Her last post was as the Representative for UN Women's South Africa multicountry office, which is responsible for women's empowerment and gender equality in Botswana, Eswatini, Lesotho, Namibia and South Africa.
Ms Githuku-Shongwe is an award-winning social entrepreneur and founder of AROES, a digital and gamification learning enterprise, and is a thought leader on the future of learning.
Ms Githuku-Shongwe and AFROES have received multiple awards, including the prestigious Schwab Foundation/World Economic Forum Social Entrepreneur of the Year 2013 award and a national award, the Order of the Grand Warrior, from the President of Kenya.
She is an author and contributor to several books, including The write to speak: a collection of stories by African women leaders, Kenya@50 and Turning a crisis into an opportunity: the HIV response in Lesotho. She is also a board member and grand juror of the World Summit Awards for the United Nations Information Society and a former Global Ambassador of the Vital Voices leadership programme.
She has a masters degree in international development from the American University, a certificate in social innovation from the University of Cape Town Graduate School of Business, a certificate in the art of large-scale systems change for social entrepreneurship from Harvard University and a management certificate from Jones International University.
---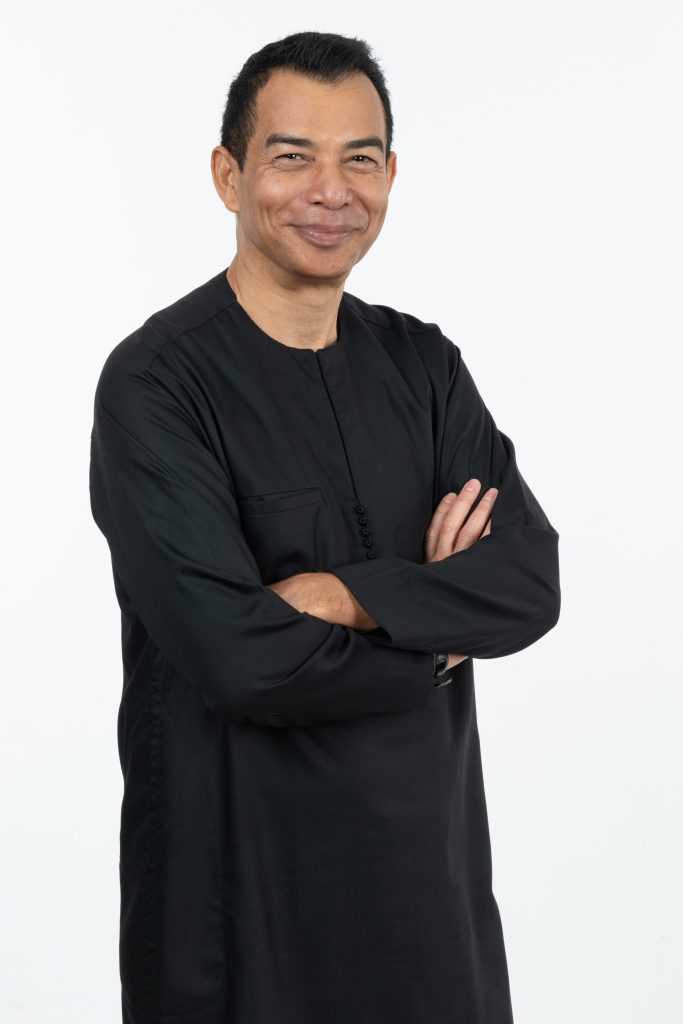 Paul Norman, MTN Group Chief HR Officer
Paul Norman is the Group Chief Human Resources Officer at MTN Group. He has been an executive at MTN since 1997. He is a member of the Group Exco and has played a key role in MTN's evolution from a single country business to a global business.
Paul has a Masters degree in Psychology from Rhodes University and also graduated from IMD in Switzerland with an MBA. He is a qualified Psychologist and before moving into Industry, he ran his own private practise.
As an HR professional Paul has positioned MTN as an employer of choice across all its markets. In 2003 Paul was also awarded HR Practitioner of the Year by the Institute for People Management (IPM). In 2012 he was recognised by the South African Board for People Practices (SABPP), with the Lifetime Achievement Award. According to SABPP, the award was in acknowledgment of his great contribution to the advancement of the Human Resources profession, not only in South Africa, but across MTN's countries of operation.

He serves as a director on several of MTN's Subsidiary Boards. He has also established various entrepreneurial ventures in the food, motor, and alternative energy sectors.
---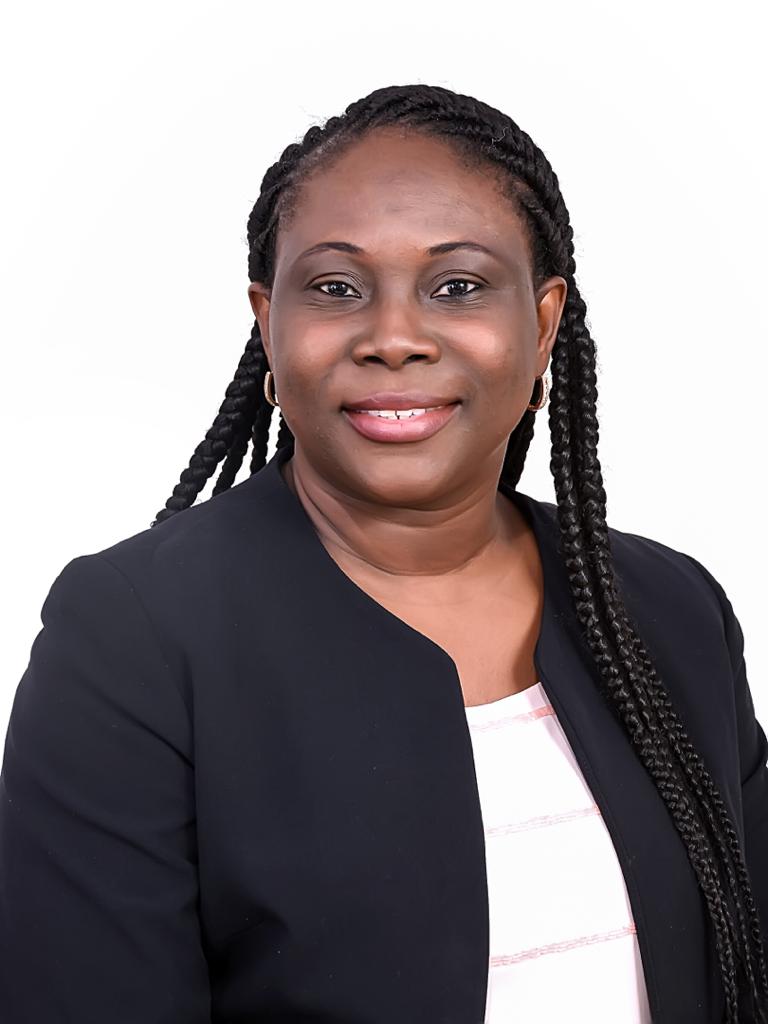 Titilope Fakude, MTN Liberia Chief Information Officer
Passionate and inspiring leader with strong IT skills targets Mobile Money potential…
Titi Fakuade worked with MTN for 14 years and will mark two years in the position of Chief Information Officer in March 2021.
Previous roles include Senior Manager for Intelligent Network & VAS Planning, where she was responsible for the design, planning and optimisation of the Intelligent Network & VAS network, deployment of value-added services and other third-party applications. Her strengths include Strategy, Execution Excellence and Capacity Development. She is adept at Adding Value and Results Oriented.
Throughout her 19-year career she gained extensive experience in strategy, telecoms, and IT leadership along with execution excellence across Nigeria and Liberia. Her ability to transition various roles, coupled with a 'no limits' mindset, has stood her in good stead during the crisis.
The strong information technology professional graduated from Obafemi Awolowo University, with MBA from University of Wales, studied Digital Disruption at IMD Business School and Sustainable Business Strategy at Harvard Business School Online in 2019.
---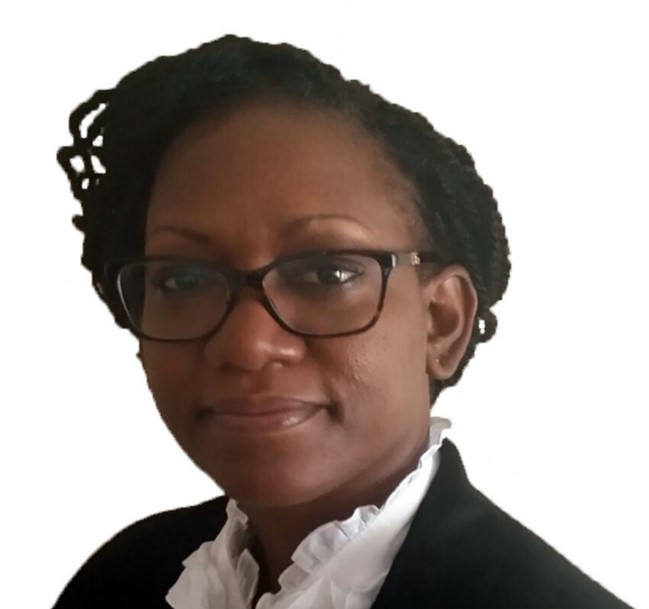 Agness Phiri , UN Women South Africa Multi-Country Office, Partnership Specialist
Agnes Utunga Phiri is a Strategic Partnerships Specialist with over 25 years' experience. Currently working with the UN Women South Africa Multi-Country, Agnes has had a long-term career with the United Nations and Private Sector.
She has worked on development issues such as Gender Equality and Women Empowerment, Ending Child Marriage, Utilising ICT to address Gender Based Violence and Maternity Protection for Informal Workers. Agnes has coordinated, co-edited and produced Case Studies and publications to amplify advocacy aimed to mobilize stakeholders to address challenging development issues such as Gender Equality; HIV/AIDS; ICT for Development, Good Governance and Human Rights.
She has conceptualised and organised high level regional campaigns to engage private sector on issues such ending violence against women and girls and Women Economic Empowerment. Agnes has served on a voluntary and non-remunerated, on a number of non-for-profit Boards that promote issues of Gender Equality and Women Empowerment, LGBTQ, HIV/AIDS in an advisory capacity. She was part of the historic UN Observer Mission contingent to monitor the first South Africa Democratic Elections in 1994 and she is a Cherie Blair Foundation Mentee Alumni (2016-2017).
---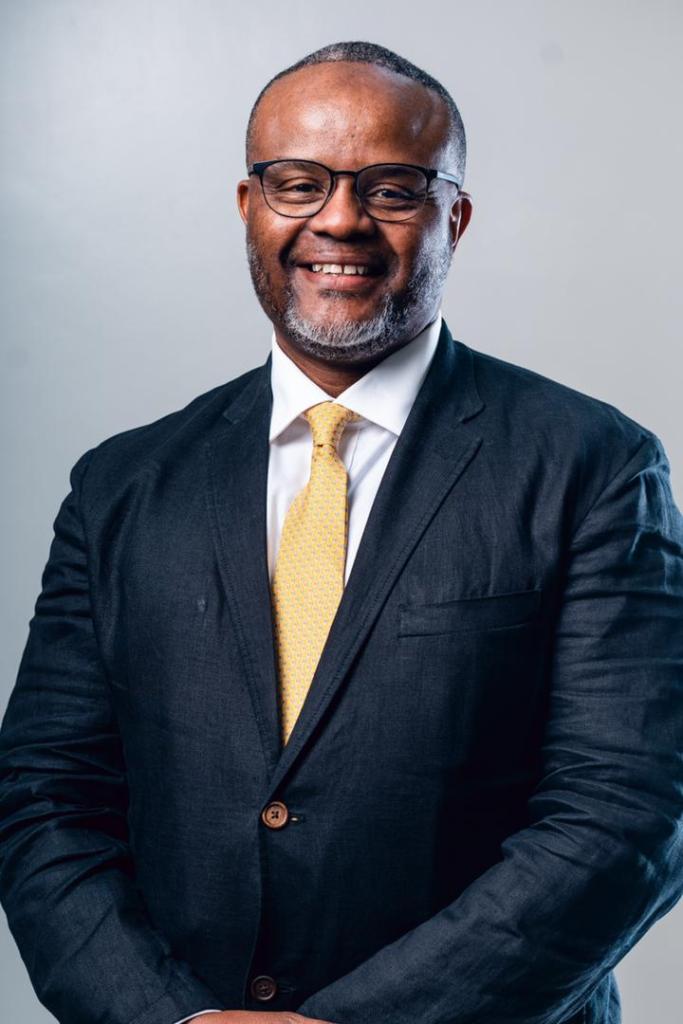 Malik Melamu, MTN Sudan Chief Executive Officer
Malik Melamu is the MTN Sudan Chief Executive Officer and has held this position since 1st April 2016, he previously served as MTN Benin Chief Executive Officer. He is a seasoned business leader with extensive experience in in the banking and telecommunications industry.
During his tenture at MTN, Malik has played a pivotal role in keeping the MTN Sudan business running in a hyperinflation environment, whilst ensuring the people of Sudan enjoy the benefits of a modern connected life.
Malik serves as a Chairman of the board at Kgori Capital and a Non-Executive director of The Ethics Institute. He holds a Bachelor of Laws – LLB from the University of Botswana, a certificate in Managerial Finance from London School of Economics and Political Science, Certificate in Strategic Innovation from Oxford University Said Business School, and completed Executive Development Program at University of Cape Town Graduate School of Business.
Malik is passionate about the development of emerging markets in Africa and driving sustainable digital and financial solutions.
---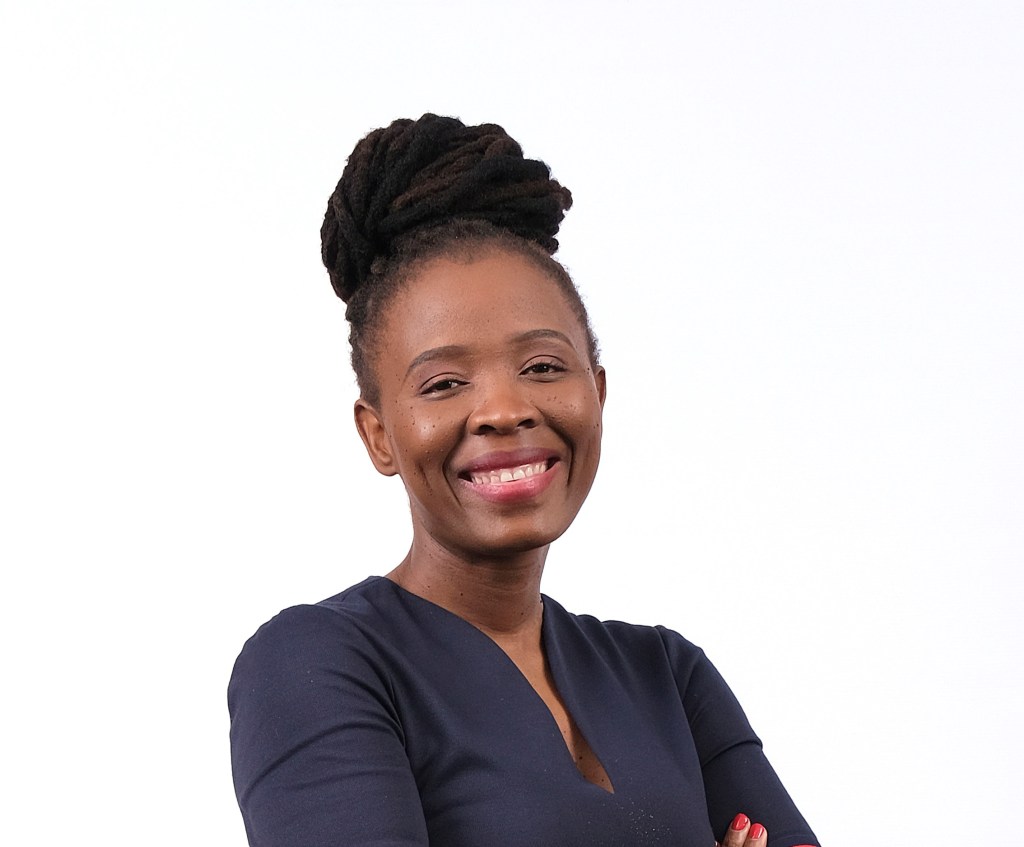 Nompilo Morafo, MTN Group Chief Sustainability & Corporate Affairs officer
Nompilo Morafo is the Group Chief Sustainability & Corporate Affairs officer of the MTN Group, effective 1 February 2022, having joined MTN as Group Executive for Corporate Affairs and Sustainability in December 2018. Nompilo is responsible for the creation of shared value and the integration of Environmental, Social and Governances (ESG) practices at the core of MTN's business. Her responsibilities include the management of MTN's reputation, through coordination of sustainability, corporate communication, stakeholder engagement and Corporate Social Investment (CSI) across its footprint.
She is a seasoned corporate affairs and sustainability executive having served as Country Director for Communications, Public Affairs and Sustainable Development at LafargeHolcim. Prior to that Nompilo was Vice President for Country Management and Public Affairs for Sasol's International Exploration and Production business in Mozambique.
Nompilo holds a B Tech Degree from the (Tshwane University , a National Diploma in Business Communication from Pretoria Technikon), a Post Graduate Diploma in Management Practices from Henley Business School) as well as Management of Managers Development Programme from the Gordon Institute of Business Science
Her experience in corporate affairs, country management and sustainability spans more than 20 years in sectors including financial services, mining, oil and gas and now telecommunications.
---