MTN to drive digital skills for digital jobs with launch of MTN Skills Academy
26 October 2022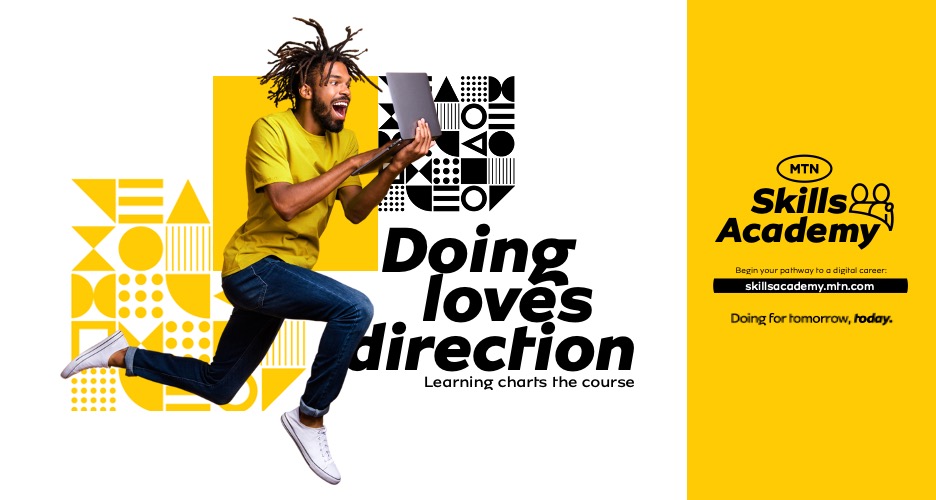 Determined to play our part in building the digital skills that Africa needs for its digital transformation, MTN has launched the MTN Skills Academy to develop people across the continent as producers, consumers and innovators of digital technologies. 
"We aim to create solutions that enhance opportunities and tackle some of the challenges that Africa faces. Unemployment is chief among these, exacerbated by low digital literacy, access and skills," said MTN Group Chief Sustainability & Corporate Affairs Officer Nompilo Morafo. "Our 'Digital Skills for Digital Jobs' programme will enhance the link between digital skills training and demand for jobs. The MTN Skills Academy will act as an accessible-to-all tool."
The Academy was launched on the sidelines of the Mobile World Congress Africa in Kigali, Rwanda and is aligned with the African Union's 'Digital Transformation Strategy for Africa' as well as MTN's Ambition 2025 strategic intent of leading digital solutions for Africa's progress.
Rwanda's Minister of Information and Communications Technology and Innovation Paula Ingabire spoke at the launch event on Tuesday. "This initiative nicely complements the programmes we are rolling out at country and continent level and enhances the ecosystem," she said. "We are particularly pleased to have the tools to get to hard-to-reach places by getting devices into people's hands so that they can participate in the initiative and get the necessary skills to be employable."
MTN Rwanda Chief Executive Officer Mapula Bodibe thanked the Minister for her support, and said MTN Rwanda – alongside MTN operations in Ghana, Uganda and Zambia – would be the first to roll out the MTN Skills Academy in 2022. It will be launched in the Group's other markets in 2023.
Of sub-Saharan Africa's 200 million young people, around 38 million are not in any form of education, employment or training. This number is rising, and young women are more than twice as likely to be affected as young men, according to the International Labour Organization. The Broadband Commission for Sustainable Development says that 60% of youth and adults must have at least a minimum level of proficiency in sustainable digital skills by 2025.
Together with various public and private sector partners, the MTN Skills Academy focuses on: digital solutions to make career guidance accessible to all young people; access to free online digital and financial skills training; driving work readiness to enhance employment prospects; and creating a public and private sector-wide job hub to improve job placement prospects across the continent.
Designed to be inclusive, its features include low-data use; zero-rating in select markets; country-specific and language functionality; as well as those features that enable its use by differently abled persons. It leverages the strengths of partners, including PACE Career Centre (to provide comprehensive career guidance) and online learning provider Coursera (to provide basic, intermediate and advanced technology and business skills training).
"MTN wants a prosperous Africa; one in which everyone benefits from a modern connected life. Our work is inextricably linked to the wellbeing of the communities we serve. With the MTN Skills Academy, Africans can prepare for emerging careers at unprecedented speed and scale, contributing significantly to solving the unemployment challenges the continent faces," said Morafo.