MTN Group Announces Leadership Change at MTN Zambia
12 April 2023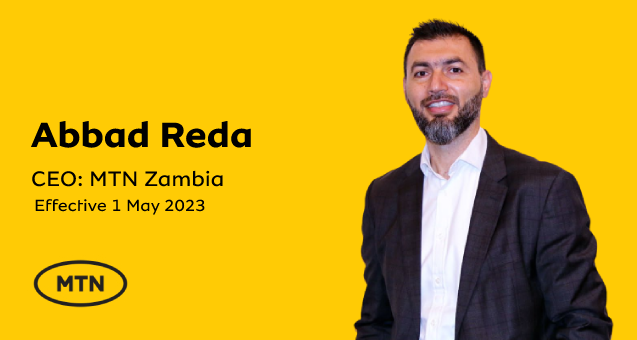 MTN Group is delighted to announce the appointment of Abbad Reda as the new CEO for MTN Zambia, effective May 1, 2023, replacing Bart Hofker.
With more than 20 years of experience, Abbad has successfully delivered market share, revenue, and profit growth. Abbad joined MTN Group in 2002 and has held several senior positions, including Chief Information Officer for MTN Ghana, CEO for MTN Liberia, and is currently the CEO of MTN Afghanistan.
Abbad holds an Executive MBA from CEIBS and a Bachelor of Engineering in Computer and Communication Engineering. He has also participated in MTN's Global Advancement Program (GAP). He assumes the reins at MTN Zambia from current CEO, Bart Hofker, who has been an invaluable asset to the organization and is leaving MTN to pursue other ventures.
Ralph Mupita, Group President, and CEO of MTN Group, said, "I am pleased to announce the appointment of Abbad Reda as the new CEO for MTN Zambia and believe he will add immense value to the market. He will continue to support MTN Afghanistan, where he has been managing matters related to MTN's orderly exit of the country. With over two decades of experience and a proven track record in driving growth, Abbad is well-equipped to lead MTN Zambia into its next phase of growth and development. I am confident that Abbad will build on the solid foundation laid by his predecessor and take the business to new heights. I thank Bart for his valuable contributions to the organization during his 7-year tenure at MTN and wish him all the best in his future endeavours."