Empowering Girls: Bridging the Digital Gender Divide
11 October 2023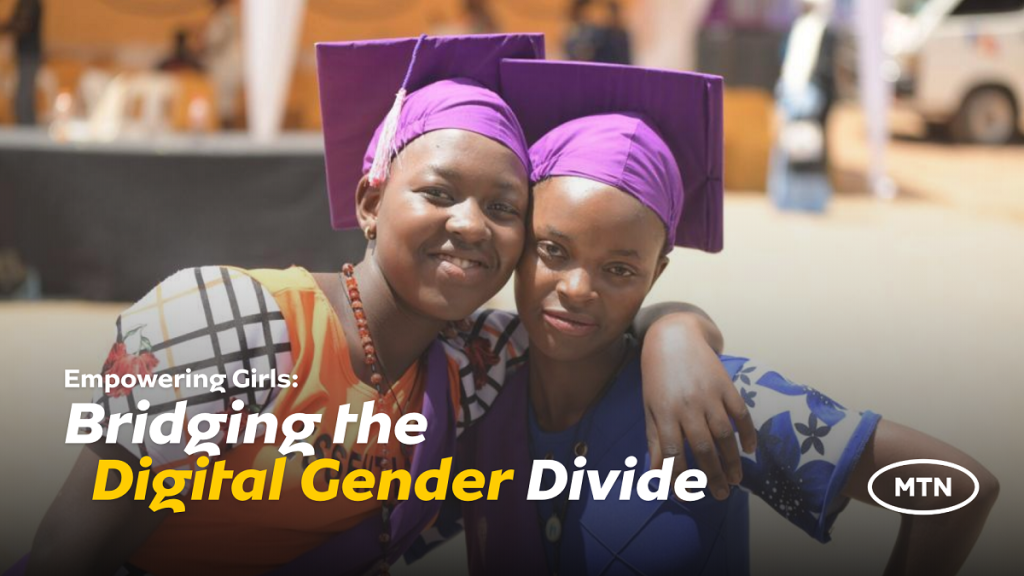 In the ever-evolving landscape of technology, MTN is committed to ensuring that women and girls have equal opportunities to participate in the digital economy. We understand that in this era, providing girls with equal access to digital training and education through our CSI initiatives is pivotal in shaping a digital future.
As a company, we are steadfast in our dedication to connectivity, inclusion, and skills development for all, with a specific focus on women and girls. We are actively engaged in initiatives aimed at kindling girls' interest in STEM, with the aim of inspiring them to pursue careers in these future-oriented fields where women are often underrepresented. Every day, we see girls taking on incredible challenges that may seem impossible, and every day, we witness more and more evidence supporting the fact that they are unstoppable.
In Congo Brazzaville, our partnership with Chevron has given rise to the "One Woman = One Training in ICT" program, designed to cultivate digital skills among selected women. This initiative encompasses essential modules like automation, computer graphics, and community management. Similarly, in Cote d'Ivoire, our "STEM GIRLZ" project seeks to equip girls and young women with the ICT skills and knowledge they need to participate in the digital economy.
Most recently, we celebrated a significant milestone in MTN Uganda with the graduation of 70 young talents in Computer Applications through our MTN Girls in Tech program. The partnership with Smart Girls Foundation and their state-of-the-art training centre underscores our commitment to practical skills training. This achievement reflects our unwavering commitment to breaking down gender barriers in the digital domain.
Inclusion of girls is not just a moral imperative, but rather a necessity to secure the future for all. The force of collective responsibility cannot be underestimated; each of us has a role to play in this global endeavour, and the time for action is now.
What are you doing today to be part of the change?