Tag:
Sustainability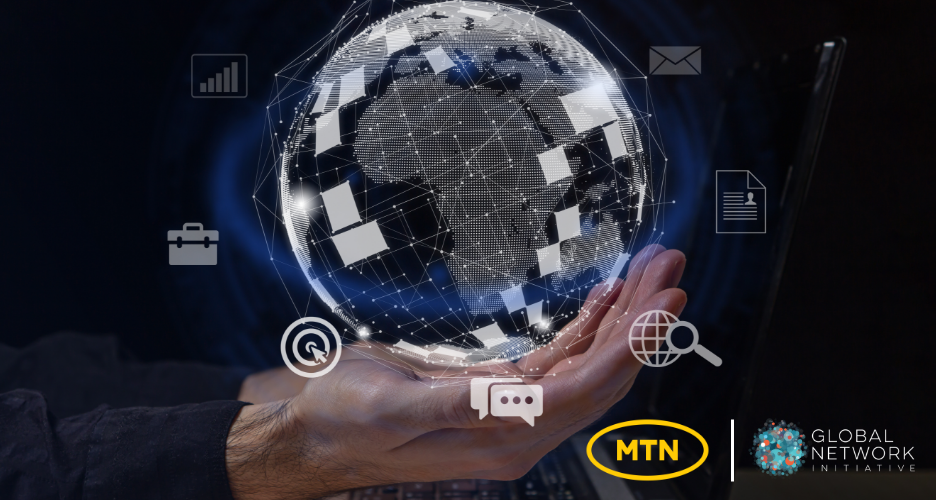 MTN Group is pleased to announce that we have joined the Global Network Initiative (GNI), signalling our commitment to strengthen and innovate our digital human rights efforts.
The GNI is a multi-stakeholder organisation whose mission is to protect and advance freedom of expression, privacy, and other key digital human rights by setting a global standard for responsible decision-making for companies across the information and telecommunications sector.
"Our commitment to digital human rights is an integral part of our business strategy and sustainability framework and is embedded in the highest levels of our governance structures. This membership is one example of our commitment to continuously evolve and innovate our approach in addressing human rights risk and the way we conduct our business," says MTN Group Chief Sustainability and Corporate Affairs Officer Nompilo Morafo.
"We believe that digital and financial inclusion cannot be achieved without deliberate efforts to respect the rights of all. MTN's GNI membership allows us to explore new ways of safeguarding the rights of our customers and other stakeholders using the power of collective learning and collaboration with multiple stakeholders," she adds.
GNI members commit to implementing the GNI Principles, which are based on internationally recognised laws and standards for human rights, including the Universal Declaration of Human Rights, the International Covenant on Civil and Political Rights and the International Covenant on Economic, Social and Cultural Rights.
The GNI Principles, along with the GNI and Implementation Guidelines, provide a framework for responsible company decision-making in support of freedom of expression and privacy rights.
"GNI and its 90 members will greatly benefit from MTN's perspective, and we are particularly pleased to be continuing to expand into new geographies. We look forward to working with MTN to help protect the human rights of its customers and stakeholders," said GNI Executive Director Jason Pielemeier.
The GNI regularly facilitates opportunities for members to contribute to shared learning and provides a forum for collective advocacy with governments and other key stakeholders in support of laws and policies that promote and protect freedom of expression and privacy.
MTN's digital human rights framework adopts a pragmatic approach to systematically entrench digital human rights across the Group. Implementing the GNI Principles on Freedom of Expression and Privacy will further strengthen our approach.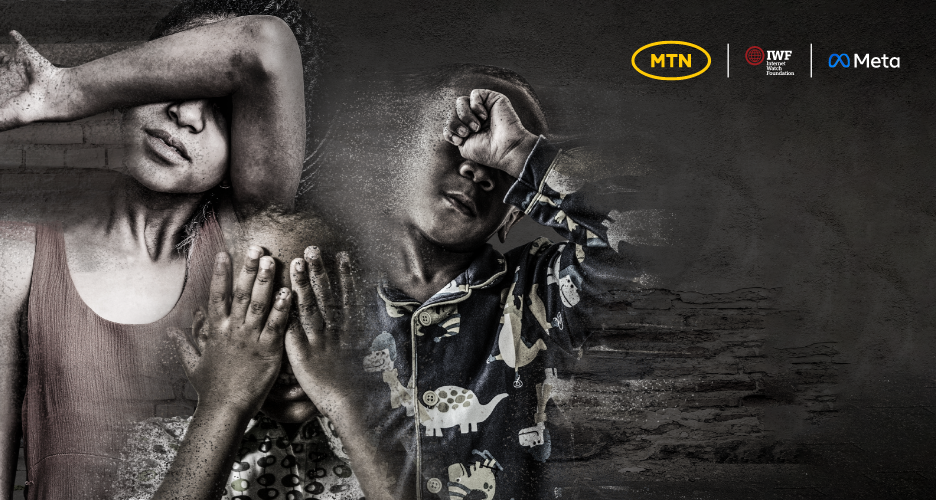 MTN Group has joined forces with the Internet Watch Foundation (IWF) Meta, ICMEC (the International Centre for Missing and Exploited Children) and Child Helpline International, with the support of the United Nations office on Drugs and Crime (UNODC), to launch the Help Children be Children campaign and the Child Safety Online Africa Portal to increase public awareness of the impact of Child Sexual Abuse Material and help prevent its spread in target countries on the African continent.
From 2019 to 2020, the number of reports received by the National Centre for Missing and Exploited Children (NCMEC) of child sexual abuse images and videos uploaded from the African continent grew by a staggering 81% to almost 2,4 million.
This new campaign is aimed at raising awareness of the gradual increase of Child Sexual Abuse Material (CSAM) and how it can be reported by the public in target countries. Additionally, the campaign will help train law enforcement and child helplines in target countries, positively engage policymakers and stakeholders through roundtables, to join the global fight against CSAM.
Nompilo Morafo, Chief Sustainability and Corporate Affairs Officer said, "Protecting children online is a global challenge, which requires a global approach. As we lead digital solutions for Africa's progress, we have a critical role in ensuring that every African child is kept safe online. In alignment with our African values, we need to join forces to create a safe online village for our children. One where they are free from fear, humiliation, and abuse. One where they can have a normal childhood."
MTN funded the development of the Child Safety Online Africa Portal and awareness campaign in partnership with the IWF. The portal is aimed at eradicating the spread of child sexual abuse online and provides internet users with a tool to report any record of child sexual abuse material available online across the continent.
Emma Hardy Communications Director at the IWF said "We have successfully launched 49 portals all around the world, including 23 in Africa, providing a tool to report illegal imagery to millions. Through the portals, the IWF and its partners such as MTN are working with governments, law enforcement units and other organisations to enable every single person to report child sexual abuse material online."
Images and videos of child sexual abuse show real children who have been victims of some of the worst forms of abuse. By reporting child sexual abuse material online through the portal, photos and videos will be assessed by IWF's experienced analysts and removed from the internet if confirmed to be child sexual abuse in nature.
David Miles, Head of Safety at Meta for Europe, Middle East and Africa said: "For more than a decade, we've been an industry leader in child safety around the world. We've helped build the tools used to investigate this terrible crime, rescue children and bring justice to victims. While we invest heavily in industry-leading tools to prevent such abuse from happening in the first place, it's also important we spread awareness through campaigns and partnerships like this one so no child should ever have to face this abuse, whether offline or online."
Bob Cunningham, President & CEO of the International Centre for Missing and Exploited Children, said, "The prevalence of child sexual abuse material (CSAM) is a growing threat in Africa and around the world. Every time abusive images are viewed or shared, children are revictimised. Therefore, it is essential that CSAM is reported, and local authorities have the tools and capacities to protect child victims. This awareness campaign is a crucial step to reaching parents, caregivers, and communities to help prevent future abuse before it happens."
Patrick Krens, Executive Director at Child Helpline International said: "If we want to be more effective and efficient in our combat against online sexual exploitation and abuse of children and young people we must invest more time, money and human resources in the 3Ps of Prevention, Protection and Prosecution. For all three areas it is important to listen to what children have to say to us and each other. Every child has a voice, and we believe that no child should be left unheard."
Carmen Corbin, Advisor for the United Nations office on Drugs and Crime, Global Programme on Cybercrime in Africa said "Building strong capacities in the national criminal justice sectors in Africa to investigate and prosecute online child exploitation is one of our programme's priorities. But we are also aware that public awareness and prevention campaigns are the first line of defence that will make communities, families, and children able to avoid and report child sexual abuse material online. We want a safer Internet for all children, a place where they can learn, play and develop their talents without being threatened by predators".
While 23 countries in Africa have already stepped up and developed their own portal or hotline, the Child Safety Online Africa Portal will be accessible in countries where there is not yet a reporting mechanism to ensure even more countries on the continent are able to report child sexual abuse material.
To help children be children today, for tomorrow, report child sexual abuse material through this portal: africachildsafety.com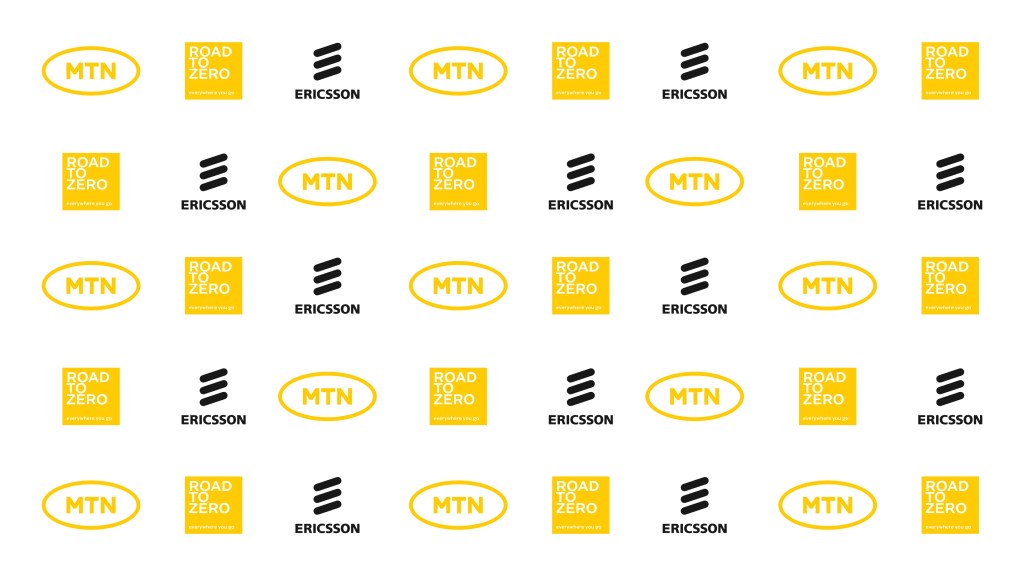 Ericsson supports MTN's call to help reduce its carbon footprint by 2040 through setting science-based targets, Carbon Disclosure Project (CDP) reporting and sharing emissions data.
As a member of the 1.5°C Supply Chain Leaders initiative, Ericsson is also driving exponential climate action across global supply chains, supporting Net Zero goals and requesting suppliers to set their own 1.5°C targets.
By close collaboration, MTN will be in a better position to realise its net zero ambition.
Ericsson (NASDAQ:ERIC) has joined MTN in pledging to commit to a Road to Zero strategy and committing to realising a Net Zero carbon emission future by 2040. MTN has called on partners including Ericsson to work together to setting science-based targets to reach a Net Zero future together.
A key aspect of MTN Group's Ambition 2025 strategy is to create shared value in a sustainable manner through responsible Environmental, Social and Governance (ESG) practices. By leveraging Ericsson's latest and most advanced sustainable technologies, MTN will be in a better position to realize its energy use and carbon management efforts in line with its commitment to reach Net Zero emissions by 2040.
Climate action is imperative to secure future socio-economic development in Africa., This initiative will see MTN and Ericsson work together to support economic growth and development in an environmentally responsible way. Through the pledge, Ericsson and MTN will also support several UN Sustainable Development Goals and play an important role in helping realize the 1.5-degree global warming goal set by the United Nations Framework Convention on Climate Change (UNFCCC).
Nicolas Blixell, Vice President, and Head of Global Customer Unit at Ericsson Middle East and Africa says: "At Ericsson, we strive for collaboration in everything we do. Understanding that we cannot achieve a Net Zero world alone, we endeavor to form strategic partnerships across sectors, industries, and markets. By signing this pledge with MTN and collaborating to provision our advanced sustainable cellular technologies, we are demonstrating our commitment towards forming partnerships where limitless connectivity improves lives, redefines business and pioneers a sustainable future."
Nompilo Morafo, MTN Group Chief Sustainability & Corporate Affairs Officer said: "It's about doing for tomorrow, today – realizing a Net Zero future is critical to our commitments towards sustainability, and we know that we can only realise our ambition through collaboration with our partners. With Ericsson joining our pledge, we hope to inspire our other partners, the telecommunications industry and other stakeholders to take meaningful steps towards decarbonization."
The shift towards sustainability requires examining how we use resources. Currently, only 8.6 per cent of the material we use forms part of the circular economy. This means less than 10 per cent of the material used in the world in a year is recycled or reused in some way. Ericsson has also pledged to contribute towards MTN's circular economy, which is an imperative part of the Road to Zero pledge aimed at driving Reducing, Reusing and Recycling of equipment.
Being a sustainability pioneer in the telecom industry for many decades, Ericsson has continually focused efforts on enhancing the circular economy and realising climate action goals. As a member of the 1.5°C Supply Chain Leaders initiative, Ericsson is also driving exponential climate action across global supply chains, supporting net-zero goals and the pledge. Through its commitment to science-based climate goals spanning several operations across its value chain, reducing impact in its own operations and products in use, and in its continued investment in the circular economy through initiatives such as the product take-back and e-waste management programs, Ericsson remains determined to help the telecom sector leave a lighter environmental footprint on the planet.
MTN Group's Procurement company, Global Sourcing and Supply Chain (GSSC) received the 'Best Use of Digital Technology' award at the CIPS Middle East Excellence in Procurement 2022 Awards. The conference is the largest procurement gathering in the region, bringing together the industry's most influential individuals.
---

The award recognises procurement and supply chain teams and showcases successful technology projects that have made a significant business impact in the industry. To this end, the award demonstrates how MTN GSSC is embracing of digital transformation in line with its vision to build a data-driven predictive procurement ecosystem.
MTN Group Chief Financial Officer, Tsholo Molefe commented, "This award is testament to the continued delivery of the key aspects of our Ambition 2025 strategy which at its core is about how we will drive the business forward to take advantage of the digital acceleration trends. The introduction of innovation and digital transformation practices within our procurement processes, ensure that as a Group, we continue to identify and implement processes that are enabled and driven by technological advances. A huge congratulations to the whole team on this achievement".
MTN Group Executive for Procurement & Supply Chain Management, Dirk Karl who accepted the award commented, "It is a great pleasure to receive the prestigious CIPS award and to be recognised for our continuous efforts and achievements as well as our focus on utilising cutting-edge technologies and data management in both strategic and operational procurement. From telco to techco, that has been our ambition from the outset. We are not simply surviving the disruptive changes in the industry but changing our organisations DNA."
Commenting on the gathering of the CIPS Middle East Excellence in Procurement Conference, Karl added, "It was great to discuss the latest and greatest advances in procurement and technology with other attendees. Our doors are always open for collaboration with other organisations who want to tap into the future of procurement and benefit from the innovative ideas we are developing."
With the new year still fresh, MTN GSSC has many more astounding advanced analytics developments on their 2022 Roadmap.
An MTN Group delegation led by President and Chief Executive Officer Ralph Mupita has concluded a visit to the WECA region, where meetings were held with key stakeholders in Cameroon, Benin and Ghana.
The visit is in line with MTN's commitment to open and regular dialogue with local authorities in our markets as well as our work to create shared value and engage on developments related to digital and financial inclusion. Among other members of the delegation were MTN Group Senior Vice President Markets Ebenezer Asante and Group Chief Fintech Officer Serigne Dioum.
During the visit, the MTN leadership noted the role that the Group updated stakeholders on the role MTN is playing in the development of the digital economy, regulatory developments as well as discussion on nation-state strategies for socio-economic developments in the respective markets.
The visit kicked off in Cameroon, where the Group President and CEO held meetings with several material stakeholders, including the Prime Minister, the Minister of State, the Secretary General of the Presidency of the Republic, and the Head of the Regulatory Board.
He congratulated the Government of Cameroon for hosting AFCON 2021: "AFCON 2021 successfully showcased the football talent of Africa, and demonstrates the importance of football as a unifying force across the continent. MTN has been increasing its involvement in football, with new sponsorships in Nigeria and Cameroon in recent times."
Mupita was happy to see the good progress made on key regulatory matters in Cameroon, and expressed gratitude to the country's authorities for their support.
In Benin, Mupita met the Minister of Economy and Finance, Senior Minister of State, and the President of the Regulatory Board ARCEP and his cabinet. He congratulated the government on the country's economic growth as well as Benin's progress in securing the return of historic cultural artefacts.
MTN is invested in promoting Benin and showcasing its rich culture through the campaign, #LeBéninQueJ'aime. At the Ministry of Health, Mupita announced MTN's financing of a shipment of COVID-19 vaccines to Benin.
Mupita spoke about the Government Action Programme (PAG) particularly as it relates to the enhanced efforts towards access, and digital and financial inclusion, which aligns with MTN's belief that everyone deserves the benefits of a modern connected life.
On the last leg of his tour, Mupita engaged with key stakeholders in Ghana. These included meetings with the Minister of Communications and Digitalisation and the Board Chairman and Director General of the NCA to reiterate MTN's support for the further development of the Ghanaian telecommunications sector and Ghana's broader digital economy plan.
The leadership of the MTN Group kickstarted the year with our two-day annual virtual Global Leadership Gathering. The gathering provides an opportunity for us to reflect on the progress we have made to deliver on our ambitions, to recalibrate where necessary, and renew our commitment to lead digital solutions for Africa's progress.
A future-fit business thrives when it can efficiently run world-class operations, adapt, and transform with the changing times, and constantly reinvent itself to remain relevant and sustainable. MTN has a tremendous responsibility to drive digital and financial inclusion in the communities we operate in. We have challenged ourselves to be bold and seize the opportunity to transform Africa's future.
MTN Group President and CEO, Ralph Mupita, said: "MTN has a vision of providing leading digital solutions to support Africa's progress, and we took very meaningful steps in realising this vision. The work we are doing is important for the progress of the communities we live and operate in. If Africa is to economically 'leap-frog', while delivering the benefits of a modern connected life to its people, MTN would have played a significant role in that progress."

---
2021 achievements
It is important to highlight a few things as we reflect on the accolades received and the many accomplishments achieved in the previous year.
MTN started 2021 by stepping forward as the first private sector company to work with the African Union and contribute to securing much-needed vaccines for the African continent.
We have been recognised as one of the best companies to work for globally, following inclusion in the 2021 Forbes list of World's Best Employers, while Fortune honoured the Group in its list of companies Changing the World.
The work we are doing around reducing our carbon emissions, driving financial inclusion, reducing the cost to communicate, improving diversity in the workplace and digital human rights has been acknowledged by international ratings agencies such as the FTSE and Sustainalytics.
We have retained our Net Promoter Score leadership positions in 15 markets, which is a clear indicator of success and how we serve our customers. To add to this, our share price has soared, up 184% when measured from the start to end of the year.
---
Progress on Ambition 2025
Our Ambition 2025 Strategy is focused on driving growth through building the largest and most valuable platform business with a clear focus on Africa. To this extent, we are reinventing ourselves for a sustainable future to the benefit of our customers.
According to Mupita: "The contribution of MTNers in the progress the company made, was achieved through a most challenging time, and I know you all dug deep and tapped into individual and collective reservoirs of strength, grit, and determination."
"Our vital behaviours, values and culture provided us with a firm foundation of service, excellence and high-performance. We are well on the way to deliver on our strategic intents, as defined by our Ambition 2025 Strategy and the commitments we have made to our stakeholders."
The successful execution of our Ambition 2025 Strategy will be defined by the operating structure and leadership team driving that strategy.
---
Operating structure and leadership changes
To ensure the Group is structured in a manner that drives delivery, we announced a new leadership structure and team in December 2021. In line with Ambition 2025's strategic priorities, the Group has welcomed the following individuals to the ExCo team:
Mazen Mroue as Group Chief Information and Technology Officer (CTIO),
Nompilo Morafo as Group Chief Sustainability and Corporate Affairs Officer and
Chika Ekeji as Group Chief Strategy and Transformation Officer.
Several changes were introduced to MTN's operating structure and existing ExCo members have taken on new roles with expanded responsibilities. A Markets cluster was created, combining West and Central Africa (WECA), South and East Africa (SEA) and Middle East and North Africa (MENA) under one leadership. Ebenezer Asante is assuming the new role of Senior Vice President (SVP) of Markets and part of his focus will be to ensure seamless execution of the structural separation of the fintech and infraco assets within the Markets portfolio.
A decision was made to separate digital from the fintech priorities to enhance the capacity to accelerate the growth of MTN's fintech and other platforms. In order to remain the leader in delivering financial inclusion in Africa, we need focus, agility, and pace in fintech. With the simplified structure under the leadership of Serigne Dioum as Group Chief Fintech Officer, we are set to drive the business forward at a faster pace.
MTN Group COO Jens Schulte-Bockum will drive an acceleration of digital, infraco, enterprise services, network as a service and Chenosis platforms. Jens and Serigne will work together closely to ensure strategic coherence and execution of both fintech and Africa's SuperApp, ayoba.
These appointments illustrate our diversity of nationalities and bench strength of a team that is highly experienced and well-positioned to take the business forward as we deliver on our ambitions for growth and delivering value. The newly appointed Executive Committee leading MTN on this journey officially started in their roles on 1 February 2022.
We would also like to take this opportunity to thank Felleng and Godfrey who have made significant contributions to the Group Exco, and the progress we have seen in MTN over the last 5 years. We wish them well in their respective futures.
The full Executive Committee and their profiles can be seen at https://www.mtn.com/who-we-are/leadership/executive-committee/
MTN Group's commitment to improve our environmental, social and governance (ESG) performance has led to a significant upgrade in the Group's ESG rating by FTSE Russell, and the inclusion of MTN in the FTSE/JSE Responsible Investment Top 30 Index.
Noting an improvement across each of the ESG pillars, FTSE upgraded MTN's overall rating to 4.3 at end-December 2021 from 2.9 previously. The ratings are scored out of 5.0. In the telecoms sector, MTN moved from the 34th percentile in December 2019 – the last time such a ranking was performed – to the 97th percentile in December 2021.
MTN Group received the maximum 5.0 points as a social score (compared to 3.2 previously), 4.5 points (from 4.0) as a governance score and 3.6 (from 1.9) as an environment score.
"We are encouraged by this re-rating, and as part of our Ambition 2025 strategy, we will continue with the work to create shared value, with ESG at the core," said MTN Group President and Chief Executive Officer Ralph Mupita. "It reflects the step change we have taken in our approach to sustainability and improving the risk profile of the group."
Compared to the mobile telecoms sub-sector, MTN scored the highest across all social categories – human rights & community; labour standards; social supply chain – as well as across both governance categories – corporate governance and anti-corruption. With regards environmental themes, the Group scored substantially higher than the sub-sector average for climate change and environmental supply chain.
"As a provider of essential communications services, we take very seriously the social and governance aspects of our work," said Nompilo Morafo, who assumes the role of MTN Group Chief Sustainability and Corporate Affairs Officer on 1 February 2022. "MTN's approach to human rights & community, labour standards and social supply chain all showed improvements, and these remain critically important. Similarly, our work around anti-corruption and sound corporate governance was recognised, and we look forward to more progress in 2022."
MTN Group is now in FTSE/JSE Responsible Investment Top 30 Index, which identifies South African companies with leading ESG practices.
MTN Group is today pleased to announce a solid set of third quarter operating results, plans for a public offer of shares in MTN Nigeria, progress in finalising a passive infrastructure deal for MTN South Africa as well as in our work to create shared value across our 20 markets, with ESG at the core.

For the quarter to end-September 2021, the Group also reduced debt and holding company leverage, recorded strong financial results in line with medium-term guidance and advanced the delivery of our Ambition 2025 strategy.
"It's been a busy quarter, and I'm particularly pleased with the sustained operational momentum across our businesses," said MTN Group President and Chief Executive Officer Ralph Mupita.
"Material progress was made in accelerating the deleveraging of the holding company balance sheet, and our asset realisation programme and portfolio optimisation priorities are progressing well. The process of structurally separating our fintech and fibre assets remains on track."
He added that the debt reduction led to S&P upgrading MTN's standalone credit rating to investment grade – a level last achieved five years' ago.
At period-end, the group subscriber base was 272m.
Driven by continued strong growth momentum in major markets Nigeria, Ghana and South Africa, MTN Group's service revenue ramped up 19.1% to R125 billion in the first nine months of the year. Data and fintech service revenue increased by 34.5% and 35.0% respectively. Earnings before interest, tax, depreciation and amortisation (EBITDA) increased by 24.1%, with margins expanding 2.1 percentage points to 45.0% on a constancy-currency basis.
We advanced financial inclusion, reaching 51 million Mobile Money customers in 16 markets, processing almost 20 000 transactions a minute, with the value of transactions up 67.2% year-on-year to US$175.5bn.
As part of our asset realisation programme, the listing of IHS was an important milestone, creating a liquidity platform for the future to deleverage further. Our further localisation in Uganda with the intention to sell 20% of the Group's holding in MTN Uganda is in progress.
We are also announcing a public offer of just under 3% of shares in MTN Nigeria as part of the statement of intent communicated previously to further localise 14% of the Group's holding in MTN Nigeria over the medium term. MTN South Africa is making good progress with a sale and leaseback of its towers.
Aligned to our commitment to achieve net zero by 2040, we started working with the Science-Based Targets initiative to reduce our emissions in line with climate science. In joining Business Ambition for 1.5°C, MTN became part of the UN-backed Race to Zero campaign. In recognition of the strides made in governance practices, our MSCI ESG rating was upgraded to 'A' from a rating of 'BBB'.
Looking ahead, Mupita was encouraged that the number of new COVID-19 cases across Africa had started to slow, but said the pandemic continued to impact lives and livelihoods and demand for mobile services: "It highlights the vital importance of telecommunications as people rely on these services for information and to work, learn and entertain from home. We as MTN are well positioned to deliver and will invest in line with our capital allocation framework to capture these opportunities."
MTN Group has received recognition on the 2021 Fortune Change the World list. The Change the World List is a global ranking of the top 53 companies that make a measurable progress addressing pressing social problems as part of their business strategy.

"MTN is humbled to be recognised on the Fortune Change the World list. We are committed to changing the world through meaningful contributions to the societies across the markets in which we operate," says MTN Group President and CEO Ralph Mupita. "Our networks, products, and services are supplied with the intention of closing the digital divide by facilitating digital communications and financial inclusion."
The publishers of the Change the World list have noted that many of this year's honourees are battling to reverse the neglect of some societal needs, as magnified by the pandemic. These companies are investing in the long-term health of their businesses by supporting those on the lower stages of the global economic ladder, including distributing COVID-19 vaccines in low- and middle-income nations.
Since the start of the spread of COVID-19, MTN has remained committed to playing a part in the ongoing fight against the pandemic through our global mask wearing awareness campaign #wearitforme and #onemorepushafrica. Heeding the call for vaccinations across the African continent, MTN donated US$25 million to support the African Union's COVID-19 vaccination programme. The donation to Africa Centres for Disease Control and Prevention (Africa CDC) will help secure up to seven million doses of the COVID-19 vaccine for health workers on the continent.
Also noted during the pandemic, the urgent need to stay connected, saw data traffic soaring by 110% in 2020. MTN was able to address gaps in connectivity by improving the affordability of its services, whilst providing digital and financial solutions to consumers and businesses, and helping to drive digital inclusion to the most vulnerable and marginalised communities on the African continent.
For MTN, better connectivity doesn't mean less eco-responsibility. MTN works with its partners to make sure we limit our environmental impact and safeguards biodiversity around every cell tower we build. MTN has also set science-based targets of reducing greenhouse gas emissions by 47% by 2030 and achieving net-zero emissions by 2040.
For us, this is about being part of the long-term solution, harnessing the power of partnerships to act swiftly to address the challenges brought on by the pandemic, whilst prioritising our people, customers, and communities, as well as looking after our businesses and the environment. It is for this reason, we continue to believe in the power of collective action to make a meaningful difference, focusing our efforts where needs are greatest.
Read more:
These companies are changing the world
How a pan-African company is connecting the world—responsibly
MTN Group has today joined 'Every Action Counts', a new coalition to connect experts in nature conservation and climate change with some of the world's leading digital platforms, financial institutions and consumer goods firms.
Ambitious aim to empower 1 billion digital green champions by 2025. Founding partners include: Ant Group, BBVA, Dana, FNZ, GCash, Mastercard, MTN, Sanlam and Telenor Microfinance Bank.
"Nature provides the air we breathe, the water we drink, the food we eat, but we have not been so kind in return. I welcome this coalition aiming to empower 1 billion people to become part of creating a world where everyday actions and choices combat climate change and end biodiversity loss. As we embark on the UN Decade on Ecosystem Restoration, putting people at the centre of the green transition is key," says Inger Andersen, Executive Director of UN Environment Programme, a supporter of Every Action Counts.
(Monday 28 June 2021). MTN Group has today joined a new global partnership to harness the power of green consumer behaviours to enhance biodiversity and climate efforts. The 'Every Action Counts' (EAC) coalition is launched today by the Green Digital Finance Alliance (GDFA), funded by the Finance for Biodiversity (F4B) initiative of the MAVA Foundation
The EAC brings together a global network of digital, financial, e-commerce, and consumer goods and services companies with experts in sustainability, and nature and biodiversity conservation. The new network will share best practices in encouraging individuals to take positive actions in daily life to create planet-friendly outcomes. Each coalition member will endeavour to pursue locally relevant approaches to driving sustainable consumer behaviours by advancing people-centric, tech-enabled and innovation-oriented engagement models.
The coalition holds the potential to scale green action as a norm which is encouraged, recognised and rewarded leveraging technology and innovation models.
Examples of this work in practice include:
Philippines-based GCash forest, which rewards app users who reduce their carbon footprint by planting trees in partnership with groups such as WWF.
Mastercard is uniting its global network of businesses and consumers in climate action through the Priceless Planet Coalition reforestation initiative. The company is also collaborating with partners to create innovative digital products that provide insights about the carbon impact of purchases and enable people to easily contribute to preserving the environment.
Ant Forest, a green initiative on the Alipay platform that encourages users to adopt low carbon activities in daily life, such as going to work by bus instead of by car, and paying utility bills online instead of offline. The initiative has enabled the planting of over 220 million trees in less than five years.
The coalition aims to promote knowledge sharing to inspire innovative green tech solutions around the world, helping each payment platform and consumer goods company to focus on the green behaviours most relevant to their audience.
Nompilo Morafo, Group Executive: Corporate Affairs and Sustainability, at launch partner MTN said: "As MTN works to drive greater digital and financial inclusion, we recognise the importance of reducing our impact on the environment and balancing this to ensure more people are connected daily. We take a conservative approach to the use of energy, plastic, water and other resources through demand reduction, refurbishment, recycling and upcycling. For us, Every Action Counts enable us to offer our customers access to opportunities towards greener lifestyles and green job opportunities which can unlock the green economy across our markets."
Marianne Haahr, spokesperson for the 'Every Action Counts' coalition and Executive Director of Green Digital Finance Alliance, said: "This new coalition wants to creatively leverage technology and partnerships to enhance green awareness and catalyse green action for 1 billion people by 2025. We want to encourage consumer behaviour that can become a driver of nature conservation and regeneration.
"We see a future where economic growth can coexist with, and even support, nature conservation and climate action, which is why we are bringing together partners who can help champion this vision for our global economy."
Inger Andersen, Executive Director of UN Environment Programme, a supporter of 'Every Action Counts' said: "Nature provides the air we breathe, the water we drink, the food we eat, but we have not been so kind in return. I welcome this coalition aiming to empower 1 billion people to become part of creating a world where everyday actions and choices combat climate change and end biodiversity loss. As we embark on the UN Decade on Ecosystem Restoration, putting people at the centre of the green transition is key."
Launch partners are: Ant Group (China), BBVA (Spain), BigPay (Malaysia), DANA (Indonesia), FNZ (UK), GCash (Philippines), Lazada Group (Singapore), Mastercard (US), MTN Group (South Africa), Paytm (India), SANLAM (South Africa), and Telenor Microfinance Bank (Pakistan).
Experts working with the coalition include Siegmar Otto, a leading researcher on sustainable consumer behaviour and human-computer interaction; Professor Richard Wood of the Industrial Ecology Programme at NTNU (Norwegian University of Science and Technology); and environmental engineer Francesca Verones, also at NTNU.