Tag:
Network as a service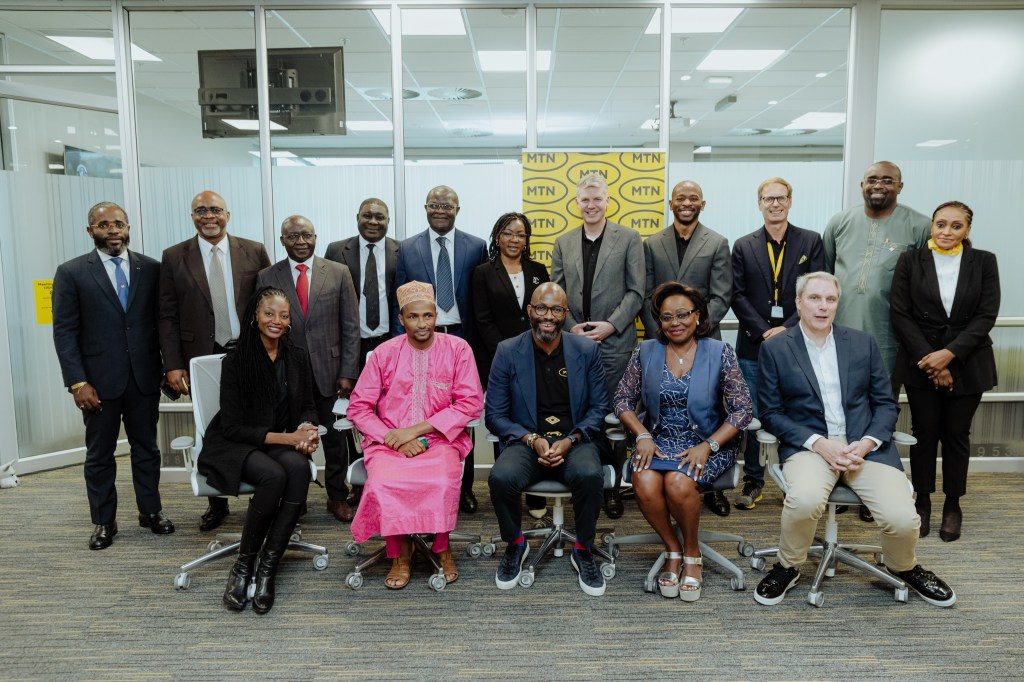 MTN Cameroon and Cameroon Telecommunications (Camtel) have signed a strategic national network roaming agreement which will see Camtel expand 2G/3G and 4G coverage in areas of Cameroon which are not already covered by its network.
This is in line with the Cameroonian telecommunication ministry's transformation objective, which includes initiatives to accelerate citizens' participation in the digital economy in a cost-effective way. It is also aligned with MTN Group's Ambition 2025 strategic intent of leading digital solutions for Africa's progress.
"One of MTN Group's strategic priorities is to build the largest and most valuable platforms, including network as a service," said MTN Group President and CEO Ralph Mupita. "The roaming agreement with the state-owned Camtel is a significant development in our work to deliver on this: we are excited to bring our world-class services closer to the people of Cameroon."
MTN Cameroon CEO, Stephen Blewett and Camtel CEO, Madam Judith Yah Sunday Achidi signed the agreement on Wednesday, 13 April 2022 at MTN Group's head office in Johannesburg.
Camtel's subscribers will benefit from access to MTN's existing network infrastructure, which covers 97% of population with 2G, 90% with 3G and 70% with 4G, allowing Camtel to expand its geographic coverage for a significantly improved customer experience.
"This agreement is a milestone for MTN Cameroon and is in line with our belief that everyone deserves the benefits of a connected life," said Blewitt.
Madam Achidi concurred: "We want to provide an environment where technology facilitates people's daily lives, bringing them value wherever they are."
The 2Africa consortium, comprised of China Mobile International, Facebook, MTN GlobalConnect, Orange, stc, Telecom Egypt, Vodafone and WIOCC, announced today the addition of a new segment – the 2Africa PEARLS branch – extending to the Arabian Gulf, India, and Pakistan. This extension will bring the total length of the 2Africa cable system to over 45,000 kilometers, making it the longest subsea cable system ever deployed. 

Now connecting three continents, Africa, Europe and Asia terrestrially through Egypt, 2Africa creates unique connectivity by adding vital landing locations in Oman (Barka), UAE (Abu Dhabi and Kalba), Qatar (Doha), Bahrain (Manama), Kuwait (Kuwait), Iraq (Al-Faw), Pakistan (Karachi), India (Mumbai), and a fourth landing in Saudi Arabia (Al Khobar). The new 2Africa branch joins recently announced extensions to the Canary Islands, the Seychelles, Comoros Islands, Angola, and a new landing to south-east Nigeria.
As with other 2Africa cable landings, capacity will be available in PEARLS landings at carrier-neutral facilities or open-access cable landing stations on a fair and equitable basis, encouraging and supporting the development of a healthy internet ecosystem.
To further support a burgeoning global digital economy, the expanded system will serve an even wider range of communities that rely on the internet for services from education to healthcare, and businesses, providing economic and social benefits that come from increased connectivity. As announced in May 2020, 2Africa was planned to directly bring seamless international connectivity to 1.2 billion people. Today, with 2Africa PEARLS, 2Africa will be providing international connectivity to an additional 1.8 billion people–that's 3 billion people, representing 36% of the global population.
Alcatel Submarine Networks (ASN) will deploy the new system utilizing new technologies such as SDM that allow the deployment of up to 16 fiber pairs, double that of older technologies and bringing greater and more cost-effective capacity.
MTN Group is leveraging our expansive footprint across Africa to test and ultimately deploy OpenRAN – an innovative technology that will enable us to launch new services more quickly, cost-effectively and seamlessly, supporting our strategy, Ambition 2025: Leading digital solutions for Africa's progress.
We plan to modernise our radio access networks using OpenRAN. This is in line with one of five vital enablers of our strategy: to build technology platforms that are second to none, thereby allowing for the rapid expansion of 4G and 5G population coverage across our markets.
With up-to-date technology, we can expect a reduction in our power consumption and associated carbon emissions. This, in turn, supports our plans to decarbonise our network and achieve net zero emissions by 2040, our Project Zero.
OpenRAN allows for the disaggregation of hardware and software elements of a network, enabling telcos to build a network using components with the same specifications and scale from a diverse base of vendors. A disruptive trend, it is gaining popularity as the industry seeks to promote an open and interoperable ecosystem between various vendors.
We at MTN aim to roll this out by the end of 2021 in collaboration with our partners Altiostar, Mavenir, Parallel Wireless, TechMahindra and Voyage.
As an early adopter, MTN first rolled out open-source technology in 2019 to improve rural coverage. This was in line with our belief that everyone deserves the benefits of a modern connected life. To date, we have deployed over 1 100 commercial sites in more than 11 countries and were among the pioneers of open-source adoption, facilitating cost-effective deployment in unconnected areas.
For all mobile network operators, radio access network (RAN) makes up the bulk of capital and operating costs. By applying OpenRAN, MTN targets further innovation and cost efficiencies.
"At MTN we are alive to the potential of open interfaces. There is a lot of value that dominant players bring to the business, but telecommunications today is as much about the stability of the network as it is about new services," says MTN Group Chief Technology and Information Officer Charles Molapisi. "Customers measure us against the speed with which we can deploy the latest technology and we are committed to finding faster and better ways to do that."
The many benefits of OpenRAN include diversifying the vendor landscape, disrupting the cost flow, and removing dependencies on proprietary suppliers. It also promises cost savings and flexibility as it allows operators to use generic hardware and open interfaces. It enables a so-called 'Lego architecture' where many different vendors supply the components and software products that together make the end-to-end radio network work. By modernising the network, we reduce our power consumption and emissions in support of our Project Zero.
"While OpenRAN brings a new architecture to mobile networks and more suppliers to deal with, it gives telcos much-needed flexibility," says Amith Maharaj, MTN Group Executive: Network Planning and Design. "This means that MTN can now look at building a network that can meet cost and capacity requirements of specific markets, or even rapidly deploy 5G and/or 4G seamlessly with existing legacy services. This is a real game-changer for mobile advancement in emerging markets."
While the technology is still in its early days and widespread adoption is likely years away, MTN has already collaborated with a number of global players to reap the benefits and trigger innovation. In efforts to drive OpenRAN standardisation, we are also participating in Facebook's Telecom Infra Project.
"Early adoption gives us the ability to improve and deploy appropriate network architecture underpinned by technology, both tried and tested, and disruptive, to ensure we continue to deliver an exceptional experience, and ultimately play our part in harnessing the power of technology to lead digital solutions for Africa's progress," concludes Molapisi.
MTN Uganda and several members of the Telecom Infra Project (TIP) have signed an agreement that will advance network automation using TIP's Disaggregated Cell Site Gateway (DCSG).
This first of its kind network deployment in Africa will see MTN evolve its Transport Network and turn it into a future-proof asset that will seamlessly enable its network transition to 5G. Transport Network transmits data traffic between points within a network that enable access to the internet. Through Ambition 2025, MTN's strategic blueprint, Network-as-a-Service (Naas) is one of five scale platforms for growth that contribute to leading digital solutions for Africa's progress.
DCSGs ultimately provide connectivity between (Mobile sites and Enterprises) and the core network, which is what users access to connect to the internet. DCSG at these cell sites will see the hardware and software de-coupled, allowing greater flexibility in upgrading software and configuration. Typically, cell site hardware and software are aggregated, requiring wholesale replacement to upgrade the transport network.
For the Uganda deployment, Aviat will oversee the deployment of this DCSG solution using Network Operating Software (NOS) provided by ADVA, running on Edgecore Hardware. This solution in Uganda is a flagship development in accelerating connectivity in Africa, by enabling faster network roll-out to expand connectivity, a more stable and quicker network with reduced latency, providing users best-in-class connectivity to the internet.
"We are very excited about the potential of the DCSG solution. It promises to broaden our supplier market, expedite the development of new features, reduce capital expenditure, improve operational efficiencies through easier scalable and more features open networking ecosystem," says Ali Monzer, CTIO, MTN Uganda. "To advance our service offering to our subscribers we continue to innovate and evolve our networks to support the increasing demand of higher capacity. In collaborating with the TIP community partners, we are not only able to innovate as a community, but also deploy leading technologies such as the DCSG to advance our network automation objectives."
"This large-scale deployment of the DCSG in MTN Uganda is testament to our commitment to accelerate automation of MTN's Transport Network," says Lloyd Mphahlele, MTN Group General Manager responsible for the Transport Network.
"We are delighted to work with MTN on their network evolution journey. As Aviat, we are committed to bring innovation and simplicity to MTN's network. In collaboration with our TIP community partners Adva and Edgecore, the MTN Uganda network will be a showcase operation of automated, intelligent, and always on network. A real network of the future" says Peter Smith, CEO of Aviat Networks.
"TIP's DCSG will accelerate MTN in its evolution towards a more open disaggregated, standard-based transport network that will meet future customer needs and enable a more simplified, scalable, and agile network operating model. This collaboration with MTN is one more example of the role TIP is playing as a vehicle to accelerate testing and deployment of open network solutions in Africa, and as a catalyst for innovation. The solution provided by ADVA and Edgecore has gone through a lab validation as part of the TIP process to ensure its maturity," says David Hutton, TIP's Chief Engineer.
DCSG was developed within TIP's Open Optical and Packet Transport (OOPT) Project Group. The TIP DCSG solution uses open, standard-based, disaggregated network technologies to target several opportunities in operators' IP aggregation networks. These include overall deployment cost reductions and the creation of a more diverse supply chain, as well as operational efficiencies from being able to use Software-Defined Networking (SDN) technologies for network management automation.
MTN announced its collaboration with the TIP community to build transport products and network configurations that enable the company's ambitions in world-class network capabilities.
Africa's connectivity relies on strategic and global partnerships continually coming together to make a difference.  In 2017, MTN GlobalConnect started partnering across the African continent and around the globe with leading carriers, hyperscalers, and telecom service providers to further African connectivity.
MTN GlobalConnect is a digital wholesale and infrastructure services company and an operating company in the MTN Group. Leading the journey is CEO Frédéric Schepens, who is driven by the ambition to build up Africa. The company has been turning a profit from the first year and is continually evolving to build the much-needed infrastructure stitching African countries together and connecting them to the rest of the world. Our agenda remains true to the MTN belief that everyone deserves the benefits of a modern connected world.
Digital connectivity fosters growth, and digital services are data hungry. The best way to secure these applications is to invest in the needed infrastructure on a national and regional level. We are on a mission to connect the unconnected utilising our portfolio of fixed connectivity and wholesale mobility services. The end-to-end fixed connectivity services range from subsea cables, cable landing stations, data centres to inter-country and cross-country fibre networks. To date the company has signed 4 cross-border fibre contracts and rolled out 2,050 km of fibre in Zambia. Our existing fibre network is over 100,000km of which 85,000 km is full proprietary. That is approximately 14 times the distance between Cape Town and Cairo. Another 10,000km is being built. Wholesale mobility services range from voice, interconnect, messaging, value-added services to roaming services.
Fast forward 30 years to 2050, and Sub-Saharan Africa will be home to more than 1 billion people with 50% under the age of 25 years according to the World Bank. Sub-Saharan is also the world's largest free trade area. According to a GSMA prediction we will have 623m mobile subscribers in 2025 compared to 456m in 2018. We need to provide the infrastructure they'll need in the future to live a modern connected life, NOW. It takes bold steps!
Wherever you are in the world, MTN GlobalConnect is well positioned as a partner of scale with a single-entry doorway into the most significant network infrastructure in Africa. The foundation of your partnership is one single contract accompanied by a Service Level Agreement.
Among the assets available to a potential partner is the global MTN.net IP/MPLS network. It leverages 47 multinational points of presence across 29 countries in the Middle East & Africa. In addition to our fibre footprint, you have access to over 3Tbps of backbone capacity, multinational Network-to-network interfaces and peering with major content providers. For mobility and value-added services, you can access any of the Y'elloConnect Hubs for Messaging, Voice, Signaling and Roaming.
Travel underwater and you have access to a portfolio of 15 submarine cables with the latest 2Africa in joint build due in 2023/4. 2Africa subsea cable is one of the largest subsea projects in the world, connecting 23 countries in Africa, the Middle East and Europe. The 2Africa subsea cable is significant to Africa – a continent that has historically been behind the global average in internet penetration. We have direct Tier 1 level investments in the WACS and ACE cables on the west coast of Africa, and EIG and EASSy cables on the east. We have substantial indirect investments in cables such as AAE-1 SMW5 on the north east coast of Africa connecting to Europe, and TEAMS on the east coast among others. MTN owns and operates 4 subsea cable landing stations in Nigeria, Ghana, Ivory Coast and South Africa.
The pandemic has taught us the importance of human capital, highlighted the value, and accelerated the demand for digital connectivity. Embracing 2021, the wholesale and infrastructure eco-system continues to be agile, highly responsive while building a more resilient network. When it comes to Africa, growth favours the bold so let's grow together. #GoodTogether #GrowTogether #GrowAfrica
MTN GlobalConnect is thrilled to announce that it was named the "Best African Wholesale Operator" at the prestigious Telecom Review Excellence Awards held in Dubai on Tuesday evening.
In addition, MTN GlobalConnect CEO Frédéric Schepens was presented with the "Leader Merit Award" in the category of Industry CEO of the Year for Wholesale Operators at the 14th edition of the industry publication's awards. "
The MTN GlobalConnect team and I are humbled to win these awards," said Frédéric. "In a year that has been challenging for everyone, the recognition fuels our mission to grow Africa by doing the work we do in infrastructure, supporting MTN's belief that everyone deserves the benefits of a modern connected life." Established in 2018, MTN GlobalConnect is based in Dubai and its team is made up of more than 25 nationalities.
MTN Group and Telecom Infra Project (TIP) have joined forces to support the evolution of MTN's communication transport infrastructure, which will become a platform for future revenue growth and profitability.
"Our partnership with TIP will drive the specific requirements of our network to meet our subscriber demands, setting us apart on our network scalability and adaptability," says Charles Molapisi, MTN Group Chief Technology and Information Officer.
Through the partnership, communication transport capacity will be deployed to support traffic growth over the next three years. In addition, it will provide support for new services as part of the evolution of 5G and new enterprise services. It will also reduce the time to market through more focused agile service provisioning.
"Through the use of open protocols and interfaces, and the ability to incorporate specific innovations focused on the performance of each network component, TIP's open disaggregated, standard-based transport networks can help MTN move closer to its ideal transport infrastructure," says David Hutton, TIP's Chief Engineer.
The TIP community, which aggregates members across the whole transport network value chain, is a key tool for MTN to build its future transport infrastructure.
To achieve the objective of increasing network efficiency, MTN has identified a set of requirements named CASSI that will support its work by:
Convergent and congestion free: Delivering on the capacity requirements from all network access technologies, including the most demanding, like accesses to fibre, next-generation radio systems, enterprise and consumer requirements.
Always on: Implementing a fully automated resilient transport network, to support high availability as demanded by advanced digital services.
Scalable: Allowing for an easy / efficient capacity expansion, able to accommodate fast growing traffic demands at a lower cost.
Simplified: Making use of standardised network configurations and open protocols, to drive lower unit costs and increase capital expenditure efficiencies.
Intelligent: Automation of the network operations by using software to optimise network resource planning and management, achieving higher operational efficiencies by enabling use cases such as smart planning, auto provisioning, network visualisation and forecasting and network slicing among others.
MTN will work together with the TIP community in the months ahead to build transport products and network configurations addressing the company's requirements, that could be tested and validated in TIP's community labs and in the field, to create easy-to-use commercial solutions for the CASSI use cases.
In the continued drive for innovation in cost-effective rural coverage MTN is pleased to announce that it has deployed over 200 commercial rural sites across its footprint, using OpenRAN technology. MTN is amongst the pioneers of OpenRAN – the technology which enables operators to achieve cost-effective deployments allowing for greater connectivity to previously unconnected areas.
MTN is projecting to deploy more than 5,000 sites in rural areas across its 21 operations, bringing 2G, 3G and 4G connectivity to areas that were previously unconnected. In order to realise this goal, MTN will rely on an ecosystem of partners who will bring their expertise to build and maintain the sites, utilising a full turnkey approach.
"Our Group Technology team has been pioneering OpenRAN, concluding field trials in Zambia in 2018 and deploying commercial sites from the beginning of 2019. We focus on creating viable new RAN solutions alongside the traditional deployments of network technology suppliers in order to accelerate the rural expansion in our markets," said Rob Shuter, MTN Group President and CEO.
MTN operations in Uganda and Guinea Conakry are already benefiting from this technology, as MTN has also partnered with the likes of VANU, Parallel Wireless and NuRAN Wireless to deliver the technology.
As one of the foremost members of the Telecom Infrastructure Project (TIP), MTN carries out solution testing on all hardware and software elements at its state-of-the-art head office in Johannesburg, South Africa. The TIP initiative aims to define 2G, 3G and 4G RAN solutions based on general-purpose, vendor-neutral hardware and software-defined technology.
By continuing to accelerate innovation through initiatives such as OpenRAN, MTN continues to lead the delivery of a bold new digital world, solidifying its position as a leading mobile operator in the market.