On a mission to give Africans dignity & prosperity: 25 years of MTN Rwanda
19 October 2023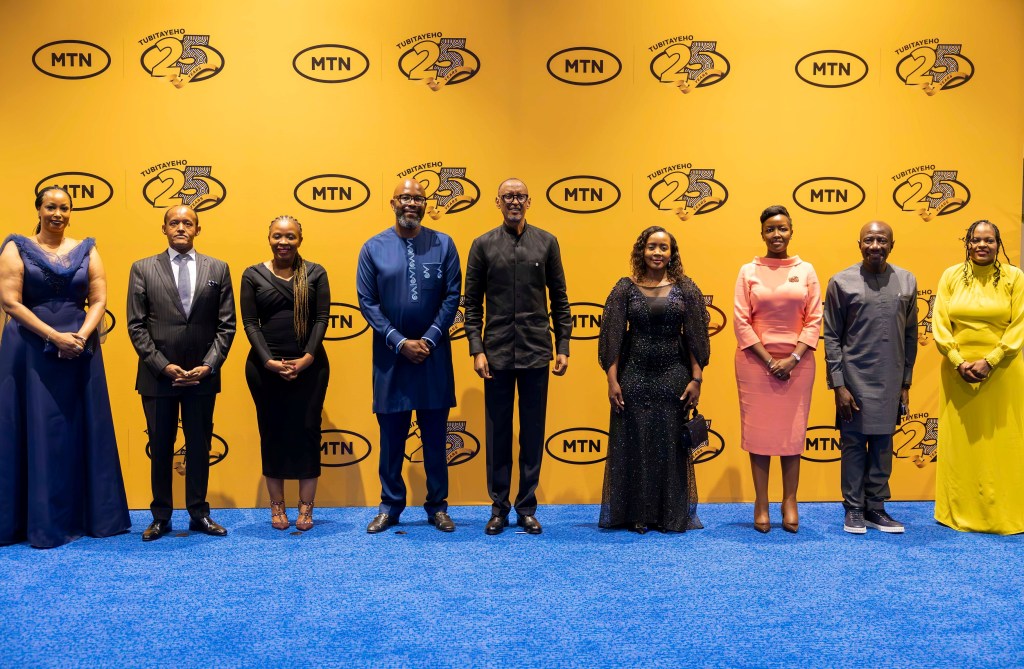 Driven to offer Africans hope, dignity and opportunity, MTN Group this week celebrated the 25th anniversary of MTN Rwanda at a gala event attended by President Paul Kagame and other dignitaries.
President Kagame commended MTN for its commitment over the years: "Who else would have found it easy to invest in a country that had just emerged from our tragic history, as we know it? We took risks, both of us, you took a risk with us, and we took a risk with you, but here, 25 years later I think we can say we are happy. "
Speaking at the gala event held on the sidelines of Mobile World Congress Kigali, he added: "It's not an understatement, it's real, it is something we need to celebrate. I have no doubt, we will do even much better in the near future."
MTN Group President and CEO Ralph Mupita thanked the government and people of Rwanda for their support: "MTN Rwanda's journey reflects our commitment to connecting Rwandans, and we thank all our stakeholders for travelling this path with us."
He added: "An enabling environment is one of the key requirements for MTN's work to extend digital and financial inclusion across the continent, which aims to give Africans hope, dignity and opportunity."
MTN Rwanda CEO Mapula Bodibe said the company was dedicated to driving economic and social development: "We will continue to invest in Rwanda and are committed to continuing to work with the government and people of this beautiful country to achieve our shared goal of a prosperous and digitally connected nation."
Bodibe also expressed gratitude to MTN Rwanda's people: "I extend my heartfelt appreciation to the exceptional leadership and dedicated staff of MTN Rwanda. Their unwavering commitment, hard work, and passion have been instrumental in our success and have enabled us to make a meaningful impact on the lives of Rwandans."
The company continues investing in networks and systems to expand its reach and deliver the benefits of a modern connected life to all Rwandans.