MTN's commitment to online child safety and mental well-being in Africa
10 October 2023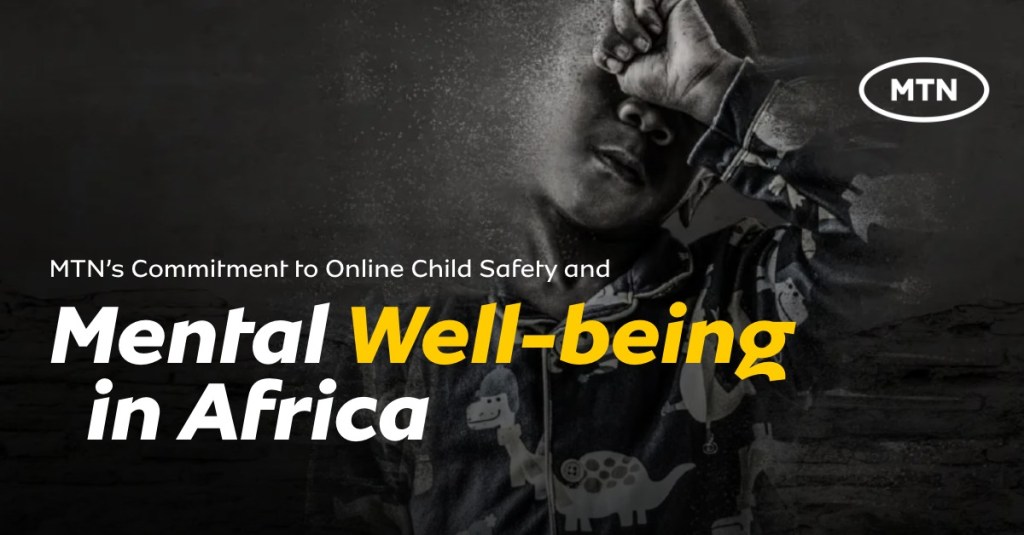 In our rapidly evolving digital age, technology has seamlessly integrated into our lives, especially those of our children, spanning from early childhood to adolescence. While it offers a plethora of educational and entertainment benefits, it also triggers concerns regarding its influence on mental health. A concern that holds particular significance in the African context where one in five Africans grapple with mental health disorders[1]. As a responsible Mobile Network Operator (MNO), MTN has firmly committed itself to championing online safety. As parents, educators, and caregivers, it is also imperative to grasp the intricate relationship between technology and the mental well-being of our youth.
Acknowledging these nuanced challenges and opportunities, on World Mental Health Day, MTN aims to raise awareness about the potential risks associated with technology, along with emphasising the need for education and awareness surrounding these issues. Researchers concur that when technology is utilised appropriately, it can augment cognitive, emotional, and social development.
The evolution of educational media harnessing technology to help children understand and address mental health challenges in an accessible, trustworthy, and comprehensible manner has significantly contributed to enhancing mental well-being.
However, the inappropriate use of technology can have detrimental effects. Researchers argue[2] that excessive technology usage can lead to social isolation, sleep deprivation, and anxiety. Telecommunications technology can also foster a sense of "FOMO" (fear of missing out) and contribute to social media addiction, ultimately increasing anxiety levels and diminishing self-esteem.
While increased access to the internet and technological advances has brought numerous advantages, it has also introduced new online threats, such as cyberbullying, privacy breaches, sexting, the dissemination of child sexual abuse material (CSAM), and other forms of sexual exploitation. To mitigate these risks, it is crucial to implement safeguards.
MTN has consistently been at the forefront of the ongoing battle for online child safety. In 2022, we initiated the "Help Children Be Children in 2022" campaign. This campaign seeks to raise awareness about CSAM and educate the public in targeted countries about reporting such content. Furthermore, the campaign has facilitated the training of law enforcement and child helplines across the continent, positively impacting policy through roundtable discussions and encouraging key stakeholders, including industry leaders, to join the global effort against child sexual abuse material.
MTN has also actively supported the development of an Africa-wide online child safety portal. This portal, a pioneering endeavor, serves as a reporting mechanism for instances of child sexual abuse imagery online. MTN has collaborated with the IWF to bring this portal to fruition, and it is accessible at: Help Children Be Children MTN Group.
As we continue to lead the way in digital solutions for Africa's progress, MTN firmly believes that we bear a critical responsibility in ensuring the online safety of every African child within our markets. The Online Child Safety Africa Portal represents one of our initiatives to create a secure online environment for our children.
In alignment with World Mental Health Day, MTN pledges to heighten awareness of the potential adverse consequences stemming from the inappropriate use of technology. We are committed to playing our part in establishing a safer online space for all.
For tips on how to keep children safe online visit MTN's website.
---
[1] https://www.afro.who.int/regional-director/speeches-messages/world-mental-health-day-2022
[2] https://lakesidebhs.com/mental-health/smartphones-and-anxious-kids-mental-health-issues-and-the-igeneration/