MTN Uganda's Girls with Tools programme helps Flavia Nabatanzi rise from adversity
28 April 2023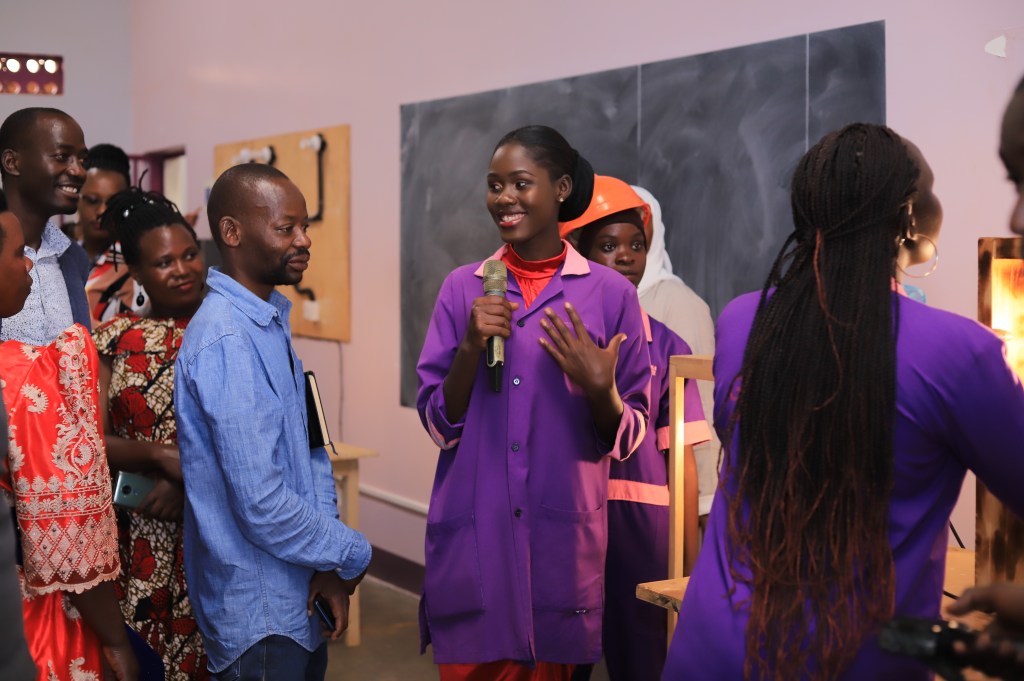 Nabatanzi Flavia, at 23 years old, is the eldest of four siblings raised by a single mother. When her Grade 12 (S.6) results were released, Nabatanzi's life came to a standstill as her mother could not afford university fees. The death of Flavia's father had forced her stay-at-home mother into a state of shutdown, leaving her struggling to make ends meet and ensure Flavia's siblings could attend school and achieve a Grade 7 (P7) certificate. Flavia's mother advised her to work at a salon, contributing to the household income and helping to pay for her siblings' education and the family's basic needs.
One morning, a neighbor brought Flavia a flier for the Smart Girls Foundation's "GIRLS WITH TOOLS" project, which offered free training in traditionally male-dominated careers. Although initially hesitant and influenced by her community's belief that engineering skills were unsuitable for girls, Flavia gained the courage to enroll in electrical engineering after receiving orientation and counseling.
During her 2019 training at the Smart Girls Foundation Uganda, the MTN Foundation visited the center and made a Y'ello Care donation. This event further inspired Flavia as she interacted with MTN Uganda female employees from similar backgrounds. The MTN Foundation's donation of tools to the GIRLS WITH TOOLS program increased Flavia's passion for electrical engineering, as it provided more learning resources for skill development.
In 2021 and 2022, the MTN Foundation built the New Home GIRLS WITH TOOLS Skilling Center and donated computers, providing girls like Flavia with a well-equipped and functional learning environment. Now a 2023 graduate of the MTN GIRLS WITH TOOLS program, Flavia works as an electrical engineer for MANTRAC UGANDA Limited on the Tilenga Total Hoima project. She is proud that her skills enable her to support her family while taking care of her own needs. Flavia also gives back to the Smart Girls Foundation Uganda by teaching and mentoring girls enrolled in similar programs, as she appreciates the opportunities provided by the MTN GIRLS WITH TOOLS initiative.
Flavia envisions herself becoming one of Africa's leading female electrical engineers within five years, using her skills and tools to inspire others. Committed to self-improvement, she is a highly motivated, passionate, and hardworking individual. Flavia's strong work ethic, good values, and excellent skillset, gained through the MTN GIRLS WITH TOOLS program, continue to open doors and create opportunities for her.