MTN Fintech appoints Patrick Attoungbre as CEO of Fintech Côte d'Ivoire, Leading Fintech Growth
16 November 2023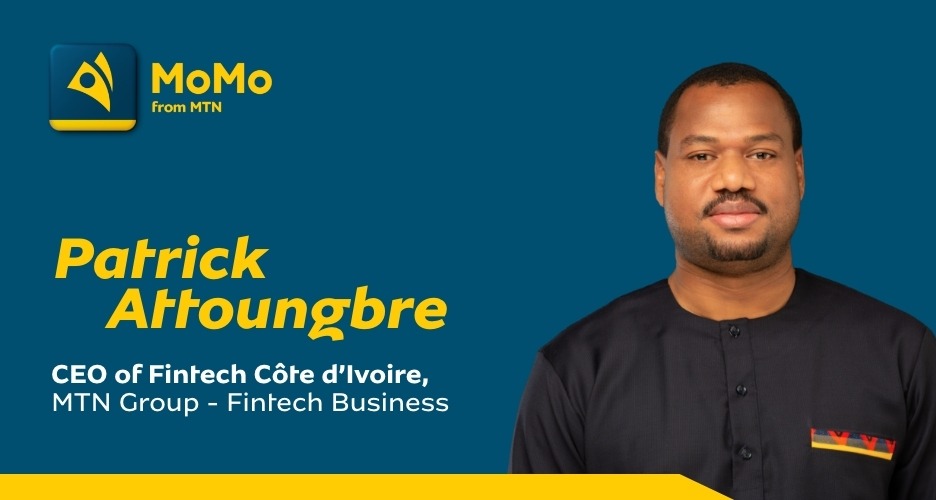 MTN's Fintech business is pleased to announce the appointment of Patrick Attoungbre as the Chief Executive Officer (CEO) of MTN Fintech Côte d'Ivoire, effective November 2023. In assuming this role, Patrick will drive MTN's Fintech business in Côte d'Ivoire, marking a significant milestone in the company's expansion.
Bringing a wealth of experience in the telecommunications and fintech sectors, particularly within the African continent, Patrick has nearly two decades of expertise. His previous executive roles within the MTN Group have positioned him as a highly respected leader in the industry.
Serigne Dioum, Group Fintech CEO at MTN, expressed his enthusiasm, saying, "We look forward to working with Patrick as we continue to innovate and shape the future of fintech in Côte d'Ivoire. His experience and leadership will undoubtedly drive our success in the market."
During Patrick's tenure as Chief Marketing Officer (CMO) for MTN Côte d'Ivoire, he played a pivotal role in reshaping the MTN brand and making substantial contributions to the country's telecommunications sector. Over a three-year period, his leadership resulted in outstanding performance, marked by revenue growth, increased subscriber numbers, and a greater market share for MTN.
Before his time in Côte d'Ivoire, Patrick served as the CMO for MTN Cameroon, where he successfully enhanced the commercial function. Additionally, he achieved remarkable success by launching the mobile money business in MTN Congo Brazzaville, transforming it into one of the group's most thriving mobile money operations.
Patrick is a distinguished alumnus of the Wharton School at the University of Pennsylvania, where he earned his MBA. He also holds a Master's degree in Logistics from the Institut National Polytechnique FHB in Côte d'Ivoire.
He takes the helm from Acting CEO, Gedeon Agbe, who demonstrated exceptional leadership in guiding the team during the transition period from July to October 2023. We extend our sincerest gratitude to Gedeon for his outstanding contributions during this period.