MTN at the 2022 United Nations General Assembly
05 October 2022
18 – 23 September 2022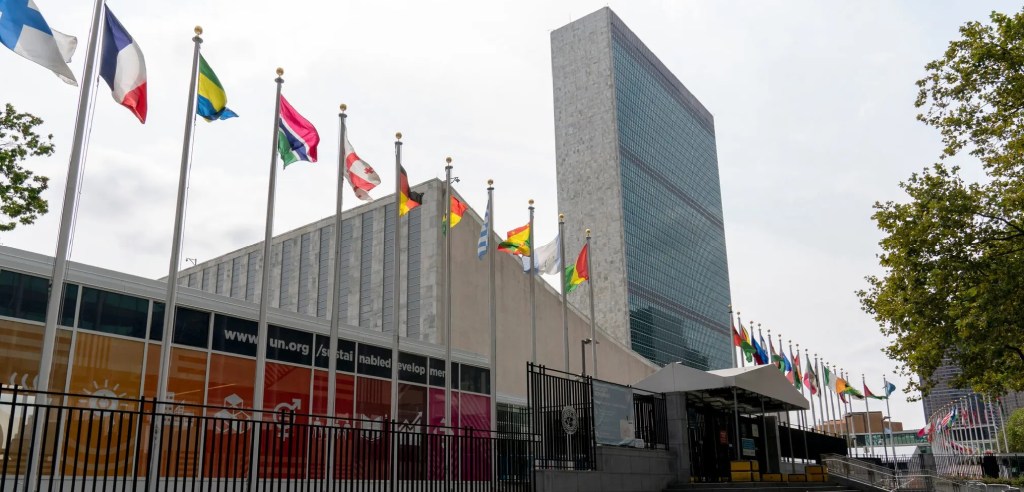 World leaders gathered in New York City recently for the United Nations General Assembly (UNGA). MTN participated in a range of UNGA-related engagements as part of our commitment to collaborate with international organisations to achieve collective solutions to the world's most pressing challenges.
Overview
Africa has staked its claim as the cornerstone of the world's future – this was the recurring message during UNGA 2022. The continent is positioned to be the most important driver of global business with a $2.5 trillion market opportunity.
As a pan-African company firmly invested in the success of the continent, MTN Group participated in a series of UNGA platforms. This is aligned to our strategic intent of leading digital solutions for Africa's progress. Here are our reflections on the various platforms in which we participated and areas we covered during UNGA 2022:
Accelerating broadband access for new realities
In 2010, the ITU and UNESCO set up the Broadband Commission for Sustainable Development in response to then UN Secretary-General Ban Ki-Moon's call to step up UN efforts to meet the Millennium Development Goals (MDGs). The commission was established to boost the importance of broadband on the international policy agenda and expand broadband access in every country.
The release of the 2022 State of Broadband report at the Annual Fall Meeting of the Broadband Commission for Sustainable Development brought to the fore the realities that both the world and the continent face. In 2020, the first year of the pandemic, the number of internet users grew by more than 11%. In low- and middle-income countries internet use went up by 15%.
The pandemic also shone a light on the barriers to being connected and on four barriers in particular: a lack of skills; a lack of access; a lack of devices; and a lack of the means to pay for them. These barriers make it impossible for millions of people to access services and to work or learn from home.
The need to make broadband more affordable remains important and must move towards < 2% of monthly gross income. It is also essential that countries adopt practices and policies that incentivise more affordable services, subsidise access to free or low-priced devices and provide free connection in libraries, hospitals, schools and at other public hot spots. We acknowledge the need to collaborate as there is still much work ahead to drive digital inclusion across Africa.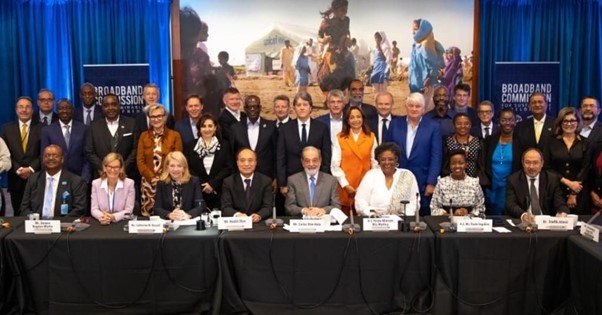 MTN Group President and CEO Ralph Mupita is a commissioner of the Broadband Commission for Sustainable Development.
Global Africa Business Initiative: Together we will make Africa Unstoppable
The United Nations Global Compact in conjunction with African leaders hosted the first Global Africa Business Initiative (GABI) on the sidelines of UNGA, highlighting opportunities on the continent where all economic sectors are on a growth trajectory.
There was resounding agreement of the importance of new and dynamic financing models, bold partnerships, easier trade across borders, the full participation of women, a pursuit of climate justice, and investment in renewable energy. Additionally, the emergence of Africa's creative and cultural industry, technology invention and adoption, and agricultural transformation are all areas the continent must continue to support and elevate.
MTN participated in the GABI with fellow Africans who are passionate and committed to contributing to the continent's progress. We agreed that there is significant work to be done to drive digital inclusion across the continent. Network coverage is not the real problem anymore and some of the issues that need to be resolved before the end of 2025 include:
Reliable (and renewable) power supply for our networks;
Handsets at a price point of US$20 or lower;
Reducing the cost to communicate;
Technology skills development (coders, engineers, designers);
Local content and promoting indigenous languages; and
Building 4G and 5G use cases that are focused on solving Africa's challenges.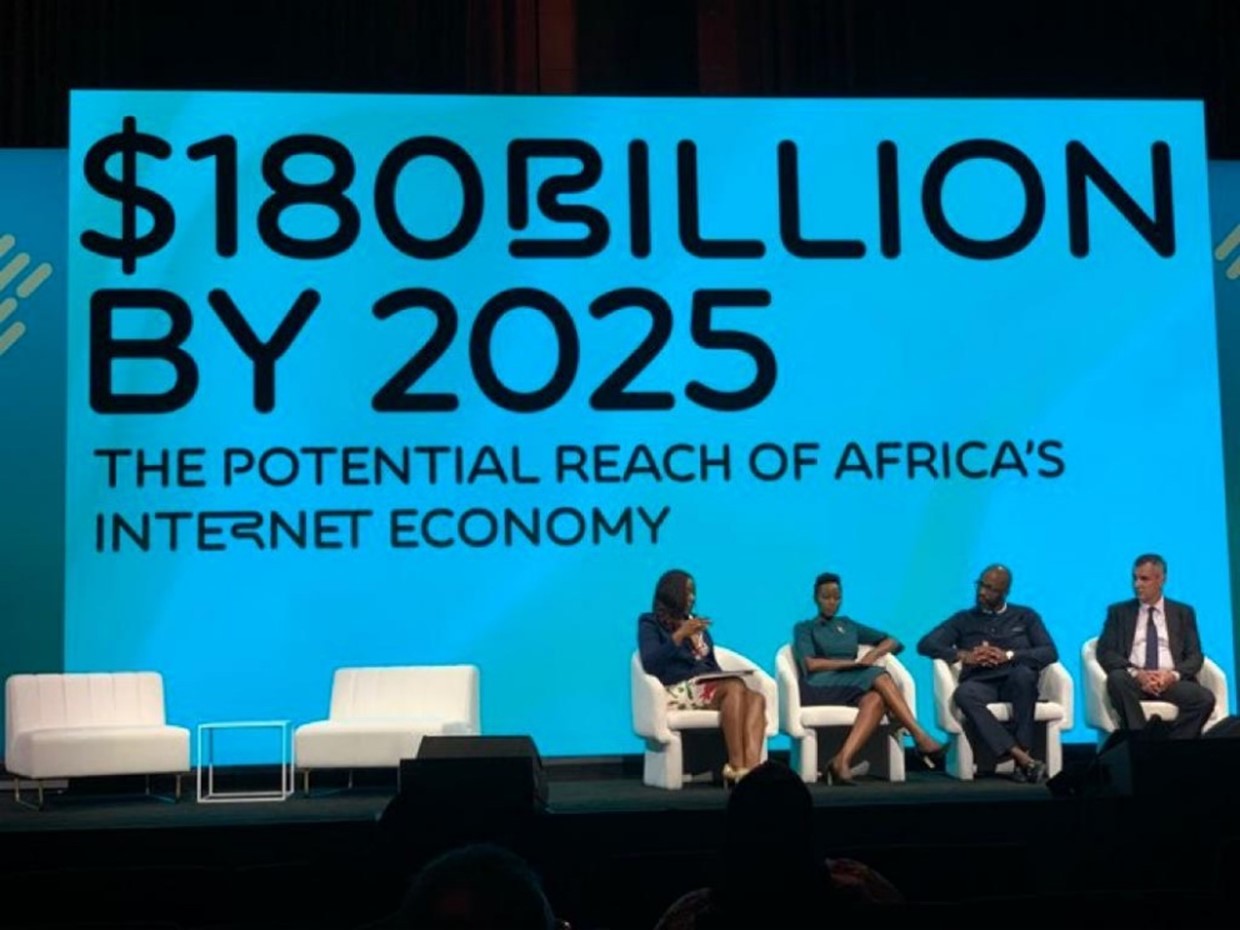 MTN Group President and CEO Ralph Mupita alongside Rwandan Minister of Information Communication Technology and Innovation H.E. Paula Ingabire and other dignitaries speaking on the digital transformation of Africa at the Global Africa Business Initiative.
UN HeforShe Summit: Acting now to drive action on Gender Equality
A rallying call to all men to act now to drive action on gender equality was made by UN Women at the annual HeForShe Summit. According to the World Economic Forum, at the current pace it will take hundreds of years to achieve gender equality and equal rights for women. This is a stark reminder that work to make gender equality a reality is both a business and societal imperative.
Men still hold about 80% of key decision-making positions and therefore must play a key role in achieving gender equality. There is overall acknowledgement of the need to recognise the causes of gender inequality, and even though the pursuit of gender inequality varies from one country to another, the root causes of discrimination and inequality are the same across every part of society.
As a company, we are clear that a diverse and inclusive culture is critical to our success and sustainability. It's the reason we are working to achieve gender equity by 2030; driving higher representation of women within technology roles with a goal of 30% by 2030; and closing gender pay gaps across our businesses.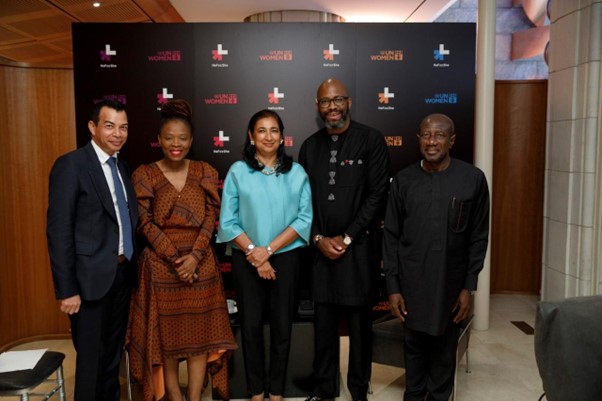 MTN Group President and CEO Ralph Mupita, Senior Vice President for Markets Ebenezer Twum Asante, Group Chief Sustainability and Corporate Affairs Officer Nompilo Morafo and Group Chief Human Resources Officer Paul Norman with Anita Bhatia, UN Women's Deputy Executive Director for UN Coordination, Partnerships, Resources and Sustainability.
Various stakeholder engagements
Ghana navigated the COVID-19 pandemic crisis well, emerging in a position of comparative strength with the economy forecast to expand by 6.2% in 2022, according to the IMF. Telecommunications is one of Ghana's main economic sectors thanks to the country's liberal information and communications technology (ICT) policies.
The MTN Group delegation led by MTN Group President and CEO Ralph Mupita paid a courtesy visit to H.E. President of Ghana Nana Akufo-Addo on the sidelines of the UNGA meetings. They discussed various issues related to global macroeconomic developments and the impact on African countries; developments in the telecommunications sector including rural broadband coverage; as well as progress with MTN Ghana's localisation plans. MTN Ghana is MTN Group's third largest operation, contributing more than 10% to MTN Group service revenue.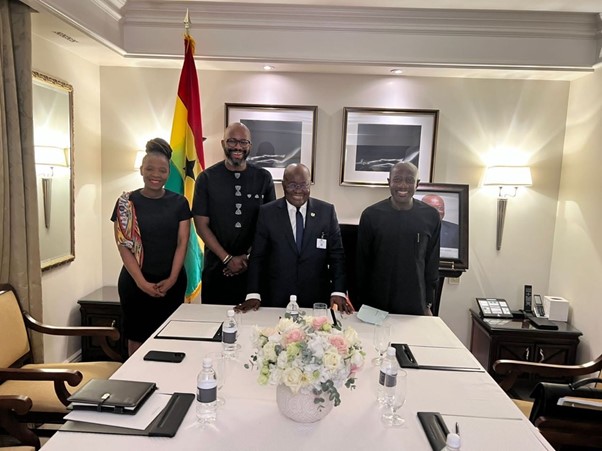 Group President and CEO Ralph Mupita, Senior Vice President for Markets Ebenezer Twum Asante and Chief Sustainability and Corporate Affairs Officer Nompilo Morafo with H.E. President of Ghana Nana Akufo-Addo.
Other various stakeholder engagements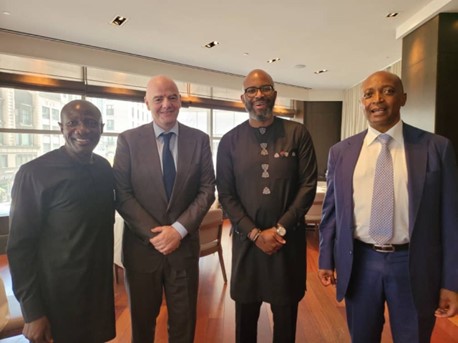 MTN Group President and CEO Ralph Mupita and Senior Vice President for Markets Ebenezer Twum Asante catching up with FIFA President Gianni Infantino and CAF President Patrice Motsepe on the power of African football in giving people hope, dignity and opportunity.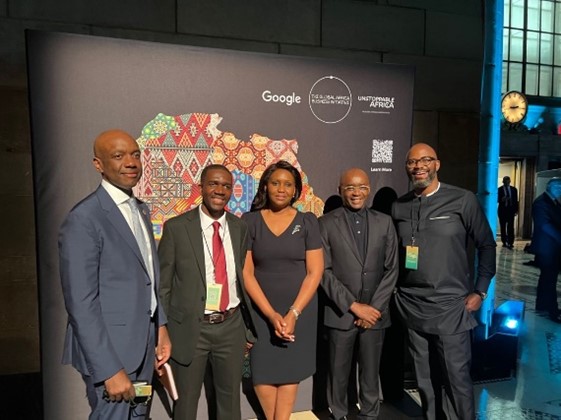 MTN Group President and CEO Ralph Mupita, Econet Founder & Executive Chairman Strive Masiyiwa, Google-Alphabet Senior Vice President James Manyika and other key stakeholders at the Global Africa Business Initiative meeting where they reflected on changing economic realities and opportunities in Africa. 
Back to UNGA
Described as a 'watershed moment', UNGA was the first in-person meeting of world leaders since the pandemic and highlighted a series of issues particularly for Africa. African Union Chair and Senegalese President H.E. Macky Sall described the war in Ukraine as having as 'put Africa in real danger'.
The Assembly was a chance for Africa to make its voice heard, with a series of demands such as better representation for Africa on the UN Security Council, better treatment for African countries from credit rating agencies, and more autonomy to exploit oil and gas reserves, alongside commitments to the Paris Agreement. Africa requires $2.8 trillion between 2020 – 2030 to implement its Nationally Determined Contributions under the Paris Agreement, but annual climate finance flows stand at only $30 billion.
Compiled by Nompilo Morafo
MTN Group Chief Sustainability and Corporate Affairs Officer