Could Mobile Money Spark Africa's Financial Revolution?
03 March 2020
One thing is certain in our modern connected world; and that is change.
The rapid pace at which we adopt new ways of solving challenges is incredible. It seems that humanity is becoming accustomed to change, even expecting it and often demanding it when the status quo doesn't seem good enough. Our world is one where actions are quick, and lessons are learned along the way. The global icons of today, like Mark Zuckerberg, are telling us to "move fast and break things. Unless you are breaking stuff, you aren't moving fast enough." The world of finance is not immune to this rapid change, with technology as a foundation for new solutions and a continent full of people who are ready and willing to make use of them.
A high demand for mobile money has also led to job creation, with more than 400 000 jobs created because of MTN Mobile Money.
In Africa, it is easier to find someone with a mobile phone than it is to find someone with a traditional bank account.  Access to traditional banking does not come easy for many Africans, but a mobile phone can be purchased in minutes. This is why mobile money has become the norm. The media is even reporting that mobile phones are replacing bank accounts in Africa, with sub-Saharan Africa boasting the highest number of mobile money accounts in the world. A high demand for mobile money has also led to job creation, with more than 400 000 jobs created because of MTN Mobile Money.
While nations on other continents look to cryptocurrency and improvements of real-time payments for a financial revolution, Africa is taking the mobile route. The Brookings Institution published a report about Africa's consumer marketing potential, which considers the continent as among the fastest-growing consumer markets in the world. As more people in Africa move to big cities, consumer spending from businesses and households increases. The report notes that the largest 18 cities in Africa could have the combined spending power of US $1.3 trillion by 2030, according to the Economist Intelligence Unit.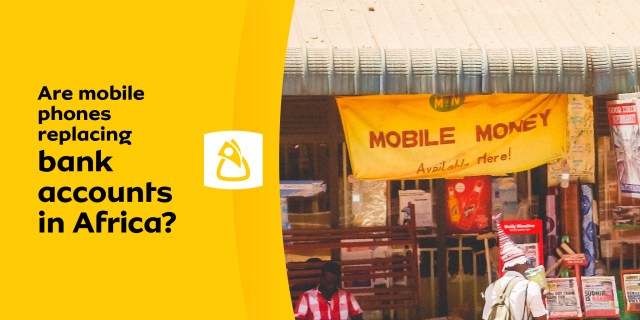 As connectivity becomes the norm on the continent, so does the adoption of technology. The Brookings Report acknowledges that Africa is the fastest growing mobile telecom market in the world, and that connectivity has surpassed 80% in many countries. Over the last 25 years MTN has built high-speed networks covering 560 million people. This combination of increased connectivity and adoption of mobile technology makes mobile money the ideal tool in Africa's own financial revolution.
Access to technology provides new opportunities for consumers in Africa to spend their money, and for African business owners to sell more products and services. In 2017, Africa's e-commerce market was valued at US $5.7 billion – a number which increases as the number of people with access to the internet grows. In parts of the continent where a variety of physical shops are available, e-commerce fills that gap. Where customers are limited by physical distance, entrepreneurs use e-commerce to grow their customer base.
A quick google search will reveal countless online stores with roots in Africa. A walk through the streets of one of our buzzing cities will reveal that the person who sold bread and milk yesterday is now also a mobile money vendor. A trip on a bus to a remote village reveals passengers living their modern connected lives on their mobile phones. The change in Africa is palpable, and we welcome it.