Category:
Events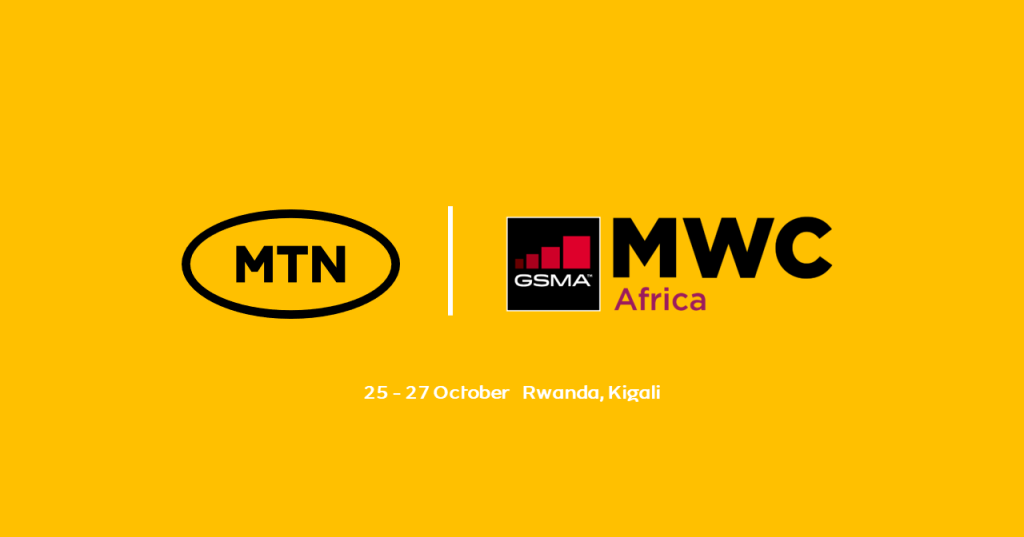 MTN Group is one of the founding partners of the Mobile Word Congress (MWC) Africa and has the opportunity to participate in key dialogues at the upcoming 2022 event taking place from 25 – 27 October 2022, at the Kigali Convention Centre, in Rwanda.
This is the first ever MWC to take place in person on the African continent. The event is themed 'Connectivity Unleashed', a theme that speaks to our core belief that everyone deserves the benefits of a modern connected life.
Several preconditions must be met for Africa to realize its much-aspired digital transformation and to be a globally competitive continent. The main one among them is the investment in and cultivation of highly skilled people, as producers, consumers and innovators of digital technologies. Investing in digital capabilities of citizens underpinned by both technological and human capacity offers the most robust strategy for the future. This is aligned to MTN's Ambition 2025 strategy and we are committed to doing our part.
---
MTN participation at MWC Africa 2022
Meet MTN Speakers at MWC Africa 2022
In celebrating International Women's Day, MTN salutes and celebrates all the women who are working to make the world a more equal, diverse and inclusive place.
Without gender equality today, a sustainable and equal future is out of reach.
We are #DoingForTomorrowToday by further committing to empowerment and equality for women. We acknowledge that men must be active participants in driving change for equality and diversity – in the workplace and society at large.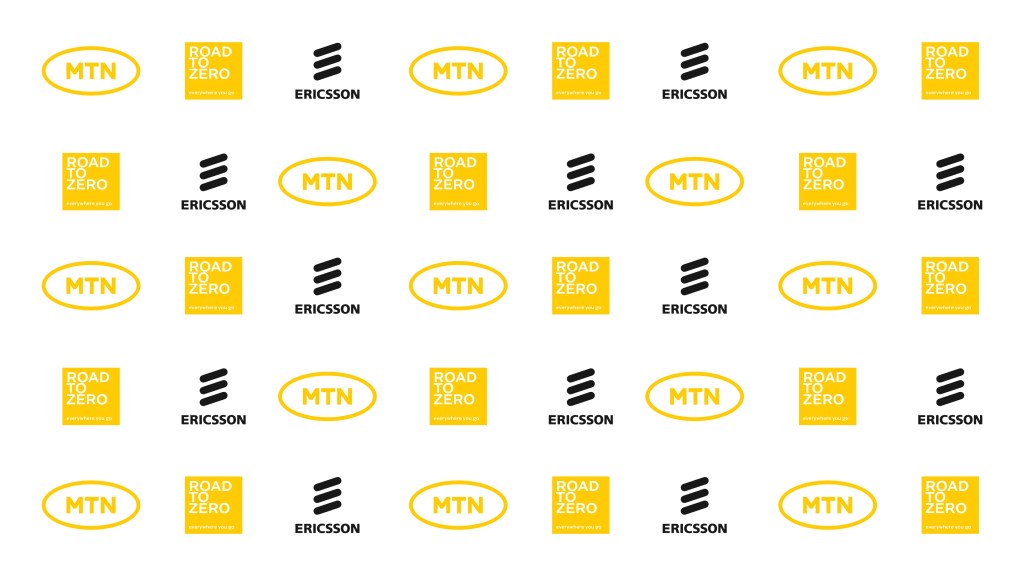 Ericsson supports MTN's call to help reduce its carbon footprint by 2040 through setting science-based targets, Carbon Disclosure Project (CDP) reporting and sharing emissions data.
As a member of the 1.5°C Supply Chain Leaders initiative, Ericsson is also driving exponential climate action across global supply chains, supporting Net Zero goals and requesting suppliers to set their own 1.5°C targets.
By close collaboration, MTN will be in a better position to realise its net zero ambition.
Ericsson (NASDAQ:ERIC) has joined MTN in pledging to commit to a Road to Zero strategy and committing to realising a Net Zero carbon emission future by 2040. MTN has called on partners including Ericsson to work together to setting science-based targets to reach a Net Zero future together.
A key aspect of MTN Group's Ambition 2025 strategy is to create shared value in a sustainable manner through responsible Environmental, Social and Governance (ESG) practices. By leveraging Ericsson's latest and most advanced sustainable technologies, MTN will be in a better position to realize its energy use and carbon management efforts in line with its commitment to reach Net Zero emissions by 2040.
Climate action is imperative to secure future socio-economic development in Africa., This initiative will see MTN and Ericsson work together to support economic growth and development in an environmentally responsible way. Through the pledge, Ericsson and MTN will also support several UN Sustainable Development Goals and play an important role in helping realize the 1.5-degree global warming goal set by the United Nations Framework Convention on Climate Change (UNFCCC).
Nicolas Blixell, Vice President, and Head of Global Customer Unit at Ericsson Middle East and Africa says: "At Ericsson, we strive for collaboration in everything we do. Understanding that we cannot achieve a Net Zero world alone, we endeavor to form strategic partnerships across sectors, industries, and markets. By signing this pledge with MTN and collaborating to provision our advanced sustainable cellular technologies, we are demonstrating our commitment towards forming partnerships where limitless connectivity improves lives, redefines business and pioneers a sustainable future."
Nompilo Morafo, MTN Group Chief Sustainability & Corporate Affairs Officer said: "It's about doing for tomorrow, today – realizing a Net Zero future is critical to our commitments towards sustainability, and we know that we can only realise our ambition through collaboration with our partners. With Ericsson joining our pledge, we hope to inspire our other partners, the telecommunications industry and other stakeholders to take meaningful steps towards decarbonization."
The shift towards sustainability requires examining how we use resources. Currently, only 8.6 per cent of the material we use forms part of the circular economy. This means less than 10 per cent of the material used in the world in a year is recycled or reused in some way. Ericsson has also pledged to contribute towards MTN's circular economy, which is an imperative part of the Road to Zero pledge aimed at driving Reducing, Reusing and Recycling of equipment.
Being a sustainability pioneer in the telecom industry for many decades, Ericsson has continually focused efforts on enhancing the circular economy and realising climate action goals. As a member of the 1.5°C Supply Chain Leaders initiative, Ericsson is also driving exponential climate action across global supply chains, supporting net-zero goals and the pledge. Through its commitment to science-based climate goals spanning several operations across its value chain, reducing impact in its own operations and products in use, and in its continued investment in the circular economy through initiatives such as the product take-back and e-waste management programs, Ericsson remains determined to help the telecom sector leave a lighter environmental footprint on the planet.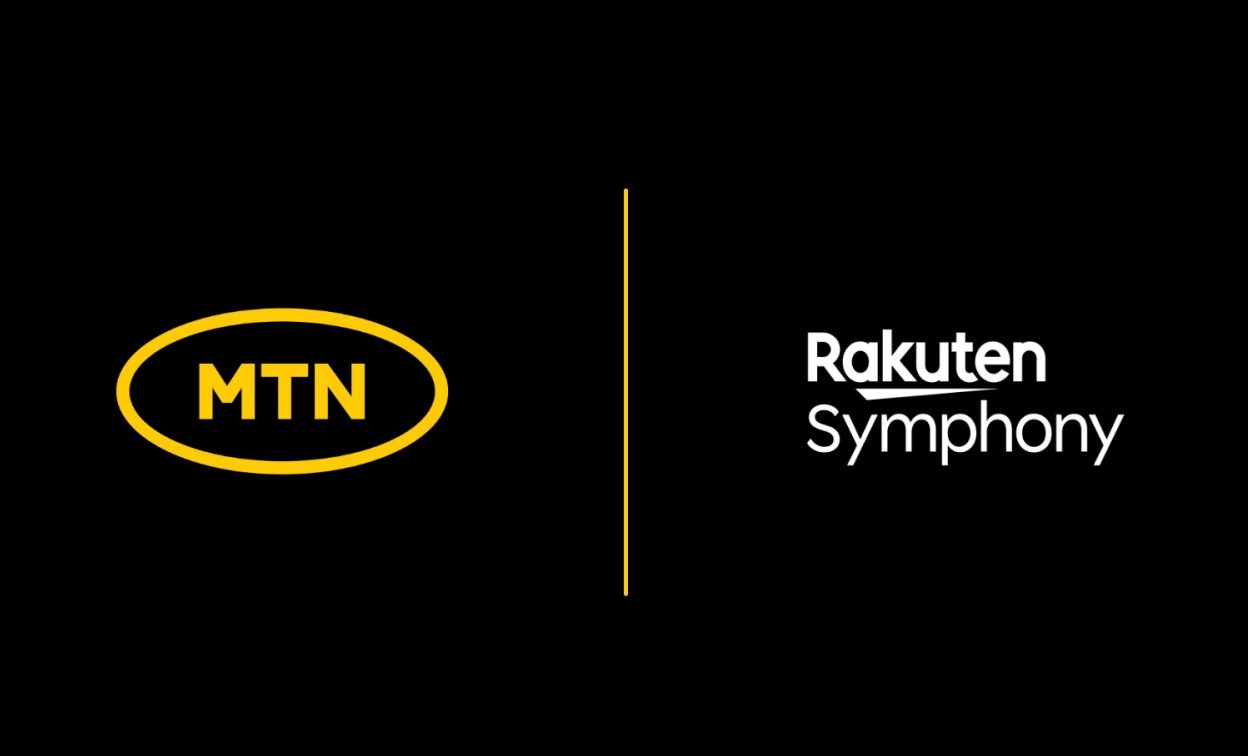 MTN Group and Rakuten Symphony have signed a Memorandum of Understanding (MoU) to conduct live 4G and 5G OpenRAN Proof of Concept (PoC) trials in South Africa, Nigeria, and Liberia based on Rakuten Communications Platform (RCP). RCP assists telcos worldwide with the deployment of fully cloud-native network services.
The trials, which will start in 2022, combine RCP OpenRAN technology with advanced automation and autonomous network capabilities with one of Africa's top brownfield operators.
"We are pleased to announce our partnership with Rakuten Symphony to deploy live 4G and 5G OpenRAN trials across South Africa, Nigeria, and Liberia. In line with our belief that everyone deserves the benefits of a modern connected life, we are committed to actively driving the rapid expansion of affordable 4G and 5G coverage across markets in Africa," said Mazen Mroue, MTN Group Chief Technology & Information Systems Officer. "We have announced our support towards the deployment of OpenRAN technology in 2021 to modernise our radio access network footprint. Through this partnership we hope to target innovation and cost efficiencies that will enable us to continue delivering an exceptional customer experience."
The solutions, currently deployed by Rakuten Mobile in Japan, include cloud orchestration, Zero-Touch Provisioning (ZTP) and automation of radio site commissioning and network integration.
"We're excited to take this next step in our partnership with MTN," said Rabih Dabboussi, Chief Revenue Officer of Rakuten Symphony. "This PoC will demonstrate how one of the world's top-tier brownfield mobile operators can utilise Rakuten Symphony's network automation and orchestration solutions for cost-effective network transformation and timely deployment of next-generation network services to their customers across Africa."
Rakuten Mobile has set multiple industry landmarks with its full-scale launch of commercial services on the world's first fully virtualized cloud-native mobile network*1 in 2020, and Rakuten Symphony, launched in 2021, is now bringing that technology to operators globally. Rakuten Symphony brings together Rakuten's telco products, services, and solutions under a single global banner to offer 4G and 5G infrastructure and platform solutions to customers worldwide.
In line with MTN Group's Ambition 2025 strategy of leading digital solutions for Africa's progress, this MoU will enable the launch of new services more quickly, cost-effectively, and seamlessly.
MTN and Rakuten Symphony will be collaborating with Accenture and Tech Mahindra to conduct the trials in South Africa, Nigeria and Liberia.
Communications Media and Technology Lead for Africa Nitesh Singh said "As one of the leading professional services firms in technology and networks in particular it is an exciting time in the industry for all parties on the OpenRan journey. In line with MTN Group's Ambition 2025 of leading digital solutions for Africa, we are excited to be part of the partnership with both Rakuten and MTN to ultimately pass these benefits on to MTN's consumers in the market".
President of Communication, Media and Entertainment (CME) and Chief Executive of Network Services in Tech Mahindra, Manish Vyas said, "Communication Service Providers today are increasingly focused on 5G network modernisation. As a leading provider of networks of the future, it is our mission to be a trusted transformation partner for operators globally. We bring in deep expertise in integrating OpenRAN sub-systems and enabling end-to-end transformation through planning, designing, testing, deployment, and operationalisation. This collaboration will enable MTN's OpenRAN transformation program and will deliver benefits of disruptive Open RAN architecture to consumers and enterprises in Africa."
Note:
*1 For a large scale commercial mobile network (as of October 1, 2019). Research: Stella Associa
* The company names, product and service names in this press release are trademarks or registered trademarks of their respective owners.
Hip-hop star and Grammy Award-winning producer Khaled Mohamed Khaled, aka DJ Khaled, on Wednesday added his voice to MTN Group's efforts to raise awareness about the importance of wearing masks to fight the spread of COVID-19.
"DJ Khaled and MTN want you to know that we want you to wear your mask out there; it is so important," the rapper and social media celebrity said in a video clip posted to his 21,5 million Instagram followers. In a message he felt was vital for Africa as well as for the rest of the world, he said: "If you love yourself, you love your family…if you love the WORLD, you will wear a mask."
Wearing face coverings remains one of the most effective measures to slow the spread of COVID-19. However, many people refuse to wear them, wear them incorrectly or still underestimate their importance.
 DJ Khaled, whose participation was enabled by his management company Roc Nation, urged everyone to get involved: "Tag somebody that you love so that they can wear their mask…I'm gonna wear mine; you gonna wear yours and we will make this world better, safer…and we are gonna come out this stronger, wiser and more powerful! MTN, DJ Khaled. One love."
 Earlier this month, MTN Group launched its #WearItForMe campaign, encouraging customers and the public at large not to be complacent, to wear their masks to protect themselves, and to protect and respect others.
#WearItForMe runs throughout September. Spread the message, not the virus. Visit www.wearitfor.me to send a message to someone to encourage them to do the right thing.
MTN Group CEO Rob Shuter to speak on investing in digital for inclusive growth in the 4th Industrial Revolution at WEF, Davos 2019
Johannesburg – MTN is participating in the World Economic Forum's Annual Meetings taking place from 22—25 January 2019 in Davos-Klosters, Switzerland. This highly anticipated yearly gathering of the world's top leaders from politics, business, civil society and academia, typically recaps major developments on the global landscape and sets the agenda for impactful conversations in all sectors. The WEF Davos 2019 theme is Globalisation 4.0: Shaping a Global Architecture in the Age of the Fourth Industrial Revolution.
Rob Shuter, MTN Group CEO, will contribute to a series of high-level panel topics, including the establishment of a single African market under the Continental Free Trade Area (CFTA) agreement and accelerating investment to support universal access to broadband. In addition, MTN will elaborate on thoughts about how the company is working towards reducing the digital divide and increasing financial inclusion.
With 220 million customers across 21 countries, MTN is one of the largest emerging market telecommunications groups in the world. MTN is widely recognised as a private sector thought leader on how the private sector can provide winnable solutions that will promote low-cost digital services for all and incentivise investment to achieve inclusive growth by exploring alternative business models. A top priority for the company is to provide mobile financial services to 60 million MTN customers by 2020, with a strategic goal of doubling broadband connectivity by 2021, and universal service by 2030.
Mr. Shuter said: "With the youthful population in Africa being born digital, and mobile devices and networks being at the heart of the digital revolution on our continent, the 4th Industrial Revolution gives the continent an opportunity to leverage our assets to leapfrog development and economic growth. We must invest in the future and be prepared. MTN understands that investing in digital does not only make financial sense, it will be the life blood that sustains us all as we move towards the 4th Industrial Revolution."
WEF Davos 2019 is premised on the need to address global uncertainty, international economic and political tensions. The agenda will cover several topical areas, including economic policies, human capital, industry systems, cybersecurity and institutional reform. South Africa will be represented by a sizeable delegation which will make the strong case for investing in the country as one of the world's "Hot Emerging Market Economies" by mobilising public-private collaboration for inclusive growth and development.
– Issued by MTN Group Regulatory and Corporate Affairs