Case Study Category:
Eco-responsibility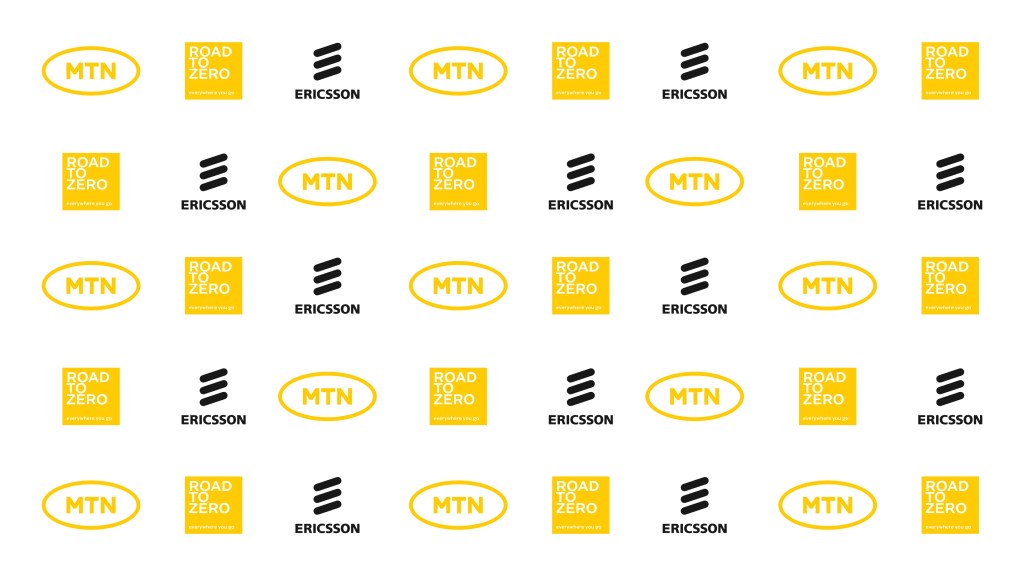 Ericsson supports MTN's call to help reduce its carbon footprint by 2040 through setting science-based targets, Carbon Disclosure Project (CDP) reporting and sharing emissions data.
As a member of the 1.5°C Supply Chain Leaders initiative, Ericsson is also driving exponential climate action across global supply chains, supporting Net Zero goals and requesting suppliers to set their own 1.5°C targets.
By close collaboration, MTN will be in a better position to realise its net zero ambition.
Ericsson (NASDAQ:ERIC) has joined MTN in pledging to commit to a Road to Zero strategy and committing to realising a Net Zero carbon emission future by 2040. MTN has called on partners including Ericsson to work together to setting science-based targets to reach a Net Zero future together.
A key aspect of MTN Group's Ambition 2025 strategy is to create shared value in a sustainable manner through responsible Environmental, Social and Governance (ESG) practices. By leveraging Ericsson's latest and most advanced sustainable technologies, MTN will be in a better position to realize its energy use and carbon management efforts in line with its commitment to reach Net Zero emissions by 2040.
Climate action is imperative to secure future socio-economic development in Africa., This initiative will see MTN and Ericsson work together to support economic growth and development in an environmentally responsible way. Through the pledge, Ericsson and MTN will also support several UN Sustainable Development Goals and play an important role in helping realize the 1.5-degree global warming goal set by the United Nations Framework Convention on Climate Change (UNFCCC).
Nicolas Blixell, Vice President, and Head of Global Customer Unit at Ericsson Middle East and Africa says: "At Ericsson, we strive for collaboration in everything we do. Understanding that we cannot achieve a Net Zero world alone, we endeavor to form strategic partnerships across sectors, industries, and markets. By signing this pledge with MTN and collaborating to provision our advanced sustainable cellular technologies, we are demonstrating our commitment towards forming partnerships where limitless connectivity improves lives, redefines business and pioneers a sustainable future."
Nompilo Morafo, MTN Group Chief Sustainability & Corporate Affairs Officer said: "It's about doing for tomorrow, today – realizing a Net Zero future is critical to our commitments towards sustainability, and we know that we can only realise our ambition through collaboration with our partners. With Ericsson joining our pledge, we hope to inspire our other partners, the telecommunications industry and other stakeholders to take meaningful steps towards decarbonization."
The shift towards sustainability requires examining how we use resources. Currently, only 8.6 per cent of the material we use forms part of the circular economy. This means less than 10 per cent of the material used in the world in a year is recycled or reused in some way. Ericsson has also pledged to contribute towards MTN's circular economy, which is an imperative part of the Road to Zero pledge aimed at driving Reducing, Reusing and Recycling of equipment.
Being a sustainability pioneer in the telecom industry for many decades, Ericsson has continually focused efforts on enhancing the circular economy and realising climate action goals. As a member of the 1.5°C Supply Chain Leaders initiative, Ericsson is also driving exponential climate action across global supply chains, supporting net-zero goals and the pledge. Through its commitment to science-based climate goals spanning several operations across its value chain, reducing impact in its own operations and products in use, and in its continued investment in the circular economy through initiatives such as the product take-back and e-waste management programs, Ericsson remains determined to help the telecom sector leave a lighter environmental footprint on the planet.
MTN Group's Procurement company, Global Sourcing and Supply Chain (GSSC) received the 'Best Use of Digital Technology' award at the CIPS Middle East Excellence in Procurement 2022 Awards. The conference is the largest procurement gathering in the region, bringing together the industry's most influential individuals.
---

The award recognises procurement and supply chain teams and showcases successful technology projects that have made a significant business impact in the industry. To this end, the award demonstrates how MTN GSSC is embracing of digital transformation in line with its vision to build a data-driven predictive procurement ecosystem.
MTN Group Chief Financial Officer, Tsholo Molefe commented, "This award is testament to the continued delivery of the key aspects of our Ambition 2025 strategy which at its core is about how we will drive the business forward to take advantage of the digital acceleration trends. The introduction of innovation and digital transformation practices within our procurement processes, ensure that as a Group, we continue to identify and implement processes that are enabled and driven by technological advances. A huge congratulations to the whole team on this achievement".
MTN Group Executive for Procurement & Supply Chain Management, Dirk Karl who accepted the award commented, "It is a great pleasure to receive the prestigious CIPS award and to be recognised for our continuous efforts and achievements as well as our focus on utilising cutting-edge technologies and data management in both strategic and operational procurement. From telco to techco, that has been our ambition from the outset. We are not simply surviving the disruptive changes in the industry but changing our organisations DNA."
Commenting on the gathering of the CIPS Middle East Excellence in Procurement Conference, Karl added, "It was great to discuss the latest and greatest advances in procurement and technology with other attendees. Our doors are always open for collaboration with other organisations who want to tap into the future of procurement and benefit from the innovative ideas we are developing."
With the new year still fresh, MTN GSSC has many more astounding advanced analytics developments on their 2022 Roadmap.
An MTN Group delegation led by President and Chief Executive Officer Ralph Mupita has concluded a visit to the WECA region, where meetings were held with key stakeholders in Cameroon, Benin and Ghana.
The visit is in line with MTN's commitment to open and regular dialogue with local authorities in our markets as well as our work to create shared value and engage on developments related to digital and financial inclusion. Among other members of the delegation were MTN Group Senior Vice President Markets Ebenezer Asante and Group Chief Fintech Officer Serigne Dioum.
During the visit, the MTN leadership noted the role that the Group updated stakeholders on the role MTN is playing in the development of the digital economy, regulatory developments as well as discussion on nation-state strategies for socio-economic developments in the respective markets.
The visit kicked off in Cameroon, where the Group President and CEO held meetings with several material stakeholders, including the Prime Minister, the Minister of State, the Secretary General of the Presidency of the Republic, and the Head of the Regulatory Board.
He congratulated the Government of Cameroon for hosting AFCON 2021: "AFCON 2021 successfully showcased the football talent of Africa, and demonstrates the importance of football as a unifying force across the continent. MTN has been increasing its involvement in football, with new sponsorships in Nigeria and Cameroon in recent times."
Mupita was happy to see the good progress made on key regulatory matters in Cameroon, and expressed gratitude to the country's authorities for their support.
In Benin, Mupita met the Minister of Economy and Finance, Senior Minister of State, and the President of the Regulatory Board ARCEP and his cabinet. He congratulated the government on the country's economic growth as well as Benin's progress in securing the return of historic cultural artefacts.
MTN is invested in promoting Benin and showcasing its rich culture through the campaign, #LeBéninQueJ'aime. At the Ministry of Health, Mupita announced MTN's financing of a shipment of COVID-19 vaccines to Benin.
Mupita spoke about the Government Action Programme (PAG) particularly as it relates to the enhanced efforts towards access, and digital and financial inclusion, which aligns with MTN's belief that everyone deserves the benefits of a modern connected life.
On the last leg of his tour, Mupita engaged with key stakeholders in Ghana. These included meetings with the Minister of Communications and Digitalisation and the Board Chairman and Director General of the NCA to reiterate MTN's support for the further development of the Ghanaian telecommunications sector and Ghana's broader digital economy plan.
The new policy is in line with the changing nature work accelerated by Covid-19.
MTN Group is pleased to announce the introduction of Anywhere, Anytime Flexibility, a new Group Policy that encourages time and place flexibility. Under the auspices of the Group's future focussed "Live Inspired" employee value proposition that was introduced in 2021, Anywhere, Anytime Flexibility aims to better reflect the changing nature of the way we work. The policy enables qualifying employees with Anytime flexibility which relates to usage of business hours and Anywhere flexibility which relates to usage of workspaces.
Eligible employees have the option to opt-in for flexible work time and/or place of work, for specified durations during the week or month. This model has been built on the premise of creating a hybrid work environment which activates the benefits of working, both in a company structured and personal-choice environment.
Paul Norman, MTN Group Chief Human Resources Officer said, "Our goal is to create a happy and inspiring work environment for our employees. To this end, we aim to create a fair and inclusive culture which balances diverse personal choices and work priorities. Anywhere, Anytime Flexibility creates room for our employees to exercise the responsible choice of workplace and time to better balance work and life. This policy will also enable us to retain and recruit talented employees."
The policy will be implemented in each MTN Group market in line with local laws and regulations. Importantly, the health and safety of our employees remains a priority, therefore the implementation of the policy will depend on the Covid-19 risk-adjusted health and safety clearance in these markets.
In Africa, we want to be part of the creation of a digital world, where technology underpins everything we do.
To get there, we start by finding ways to overcome our own unique challenges. Where stumbling blocks are too high, we weave a path around them.  We get there, but our route is different to the route the rest of the world takes. The African approach to going digital can be seen in the way we handle healthcare.
The African approach to going digital can be seen in the way we handle healthcare.
It is no secret that medical care in Africa is not as accessible as it is on neighbouring continents. It is also no secret that Africa is home to some of the world's fastest-growing economies.  Our approach to going digital is mobile, because mobile works for us. According to the GSMA's 2019 report on the Mobile Economy of Sub-Saharan Africa, half of the population will subscribe to mobile services by 2025. For this reason, we implement and support digitally-driven healthcare initiatives as part of our contribution towards the United Nations' Sustainable Development Goal of achieving good health and well-being. Part of the R1 Billion MTN has invested in various CSI initiatives since 2001 goes toward making mobile healthcare in Africa possible.
In Cameroon, for example, a solution was required to reduce the time it takes to diagnose HIV in new-born babies. Early infant diagnosis is crucial to the success of treatment for babies born with HIV. The MTN Cameroon Foundation and the Clinton Health Access Initiative worked together to create the SMS Printer for Life project. The solution ensures that results are delivered on the same day as the test, by transmitting information between laboratories and health facilities instantly.  MTN's coverage in Cameroon enables the connectivity for results to be sent via text message to a printer at a clinic, and to the phones of the infants' caregivers. HIV positive babies can therefore be enrolled in a treatment program as soon as possible. Since the initiative was launched, more than 11 800 lab results have been delivered and 700 healthcare facilities in the country currently use the solution.
Approximately 10,000 nursing students have benefited from 10 multimedia centres in South Africa.
As technology continues to make a positive impact on the medical field, it becomes essential for those working in healthcare to be digitally savvy. In South Africa, MTN piloted a programme at Chris Hani Baragwanath Hospital to provide digital tools to nurses in training. Since the programme began in 2014, 10 multimedia centres have been installed at nurse training institutions. These multimedia centres feature computers and printers, smart boards and internet connections, and has benefited approximately 10 000 nursing students. The students now have access to online learning materials which would otherwise have been difficult, and sometimes impossible, to come by.
Lecturers and students are also provided with computer literacy training, so that everyone at the institution can benefit. Lecturers are now taking a digital approach to updating curricula and teaching resources, as well as conducting research and grading student assessments. The digitization of the work has made a great impact on the student nurses, so much so that the institution's pass rate has gone from below 65% to 94% in the years that MTN has become involved in their digital needs.
By taking a digital approach to healthcare challenges in Africa, we are working toward making the continent's population healthier, so that they can become unstoppable!