Author:
Rene.Carter@mtn.com
As a founding partner of the Mobile World Congress (MWC) Africa, MTN is delighted to announce its active participation in the forthcoming 2023 event. Scheduled for 17-19 October 2023 at the Kigali Convention Centre in Rwanda, our executive team will engage in pivotal dialogues with international industry leaders and esteemed African policymakers. These discussions aim to inspire conversations, ignite innovative ideas, and cultivate collaborative initiatives, all directed towards forging a more connected and inclusive future for every African.
The theme for this year's MWC event, 'Velocity: Unleashing Tomorrow's Technology – Today,' aligns seamlessly with MTN's enduring commitment to Africa. We are dedicated to delivering digital solutions that not only empower but also enrich the lives of everyone on the continent, thereby actualising the benefits of a modern, connected life.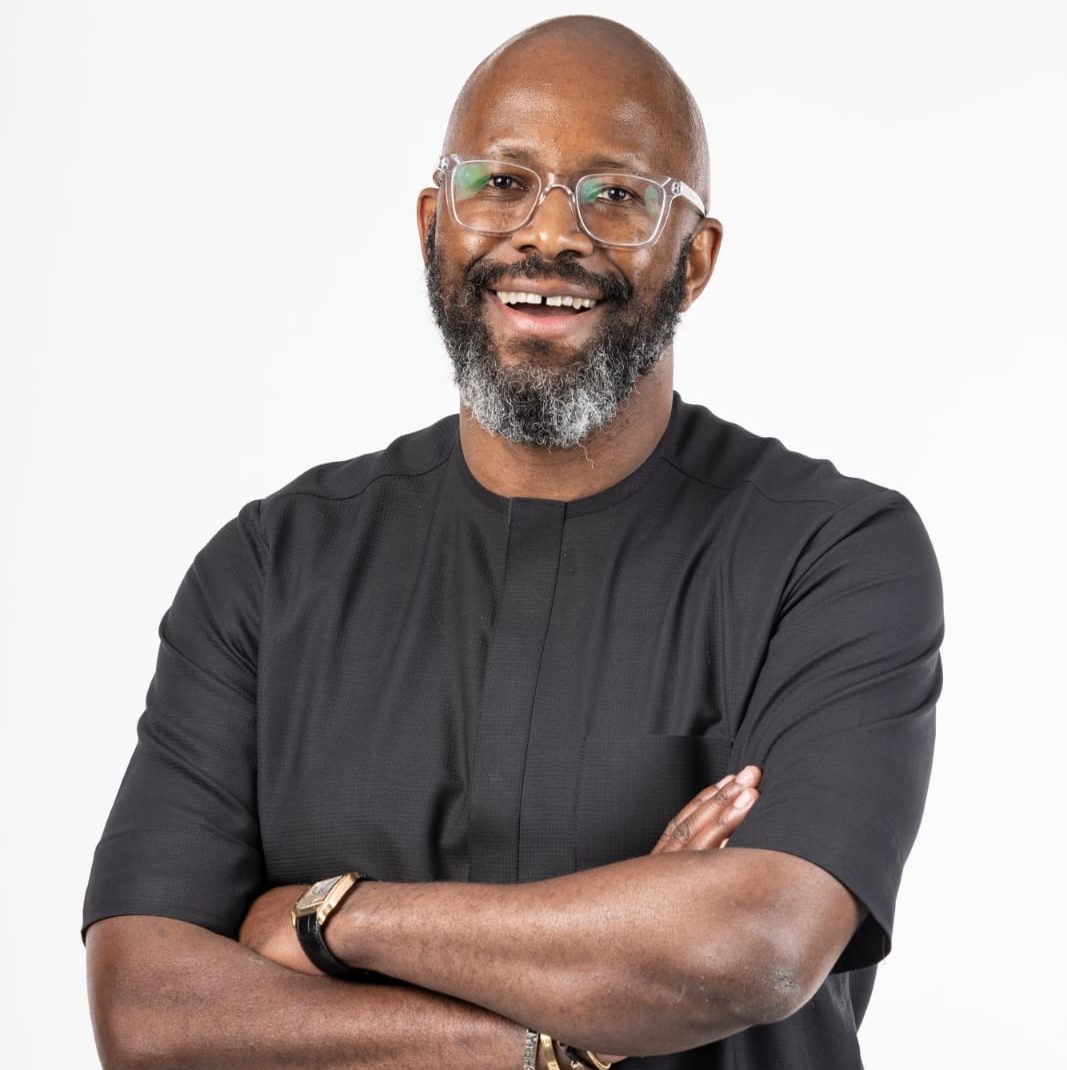 "The need for innovation, digital transformation and financial inclusion has never been greater. MTN is committed to collaborate with stakeholders who share our vision of finding solutions that empower communities, restore dignity and foster shared prosperity."
Ralph Mupita, MTN Group President and CEO
Meet our speakers at MWC
The digital transformation journey in Africa is a transformative force that is empowering communities, governments, and businesses alike. Recognising the magnitude of this shift, MTN is committed to leading the charge. Our executives will once again take centre stage to engage in crucial dialogues with international industry leaders and esteemed African policymakers. The objective? To steer the conversation towards expediting digital inclusion across the continent. For us, the journey towards a digitally inclusive Africa is a collective mission, not a distant dream. We are steadfast in our belief that technology has the power to uplift, connect, and catalyse progress. By pooling our resources and expertise, we can seize this moment to make a digitally inclusive future a reality for all.
Visit our exhibition stand at MWC Africa
Discover the future of connectivity and innovation at the MTN Exhibition stand! Step into a world of possibilities and explore the latest digital solutions that are reshaping Africa's landscape.
MTN Rwanda – Explore 25 years in Rwanda
For a quarter-century, MTN Rwanda has been at the forefront of transforming telecommunications in Rwanda. Established in 1998, our journey in Rwanda has been characterised by relentless innovation, robust connectivity, and an unwavering commitment to enriching the lives of the Rwandan people. From launching mobile services to leading digital inclusion efforts, MTN Rwanda has played a pivotal role in connecting communities, businesses, and individuals alike. As part of the 25-year celebrations, MTN Rwanda is privileged to host a delegation of senior MTN executives from all our operations. These leaders will contribute to key business dialogues at MWC Africa and engage substantively with Rwandan stakeholders. Their presence and participation underscores MTN's commitment to Rwanda and our collective vision for a digitally connected nation.
As we celebrate this momentous milestone, we invite you to explore our timeline to see how our journey has unfolded.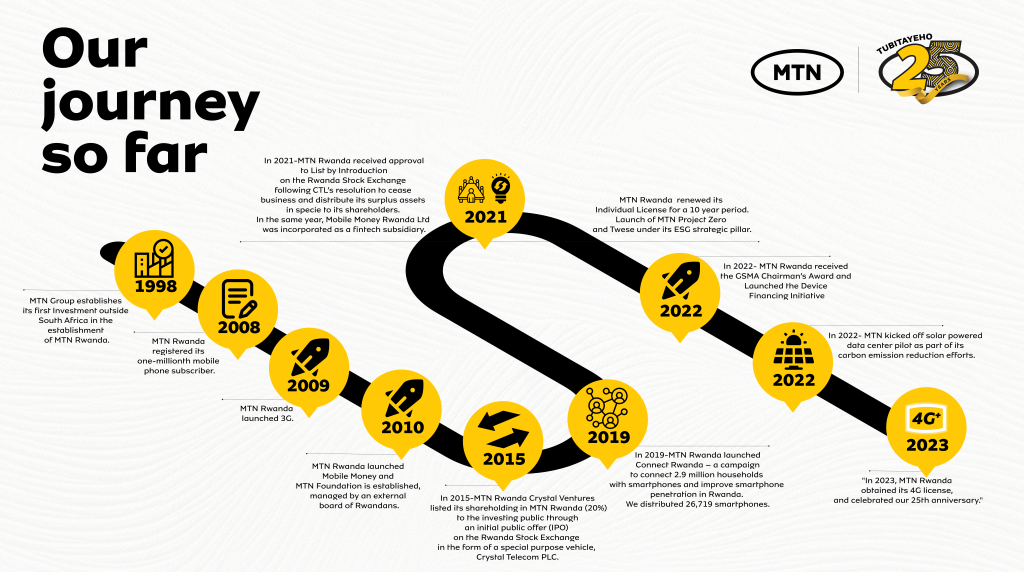 MTN Group President and CEO Ralph Mupita celebrates 25 years in Rwanda