Author:
Amogelang Maluleka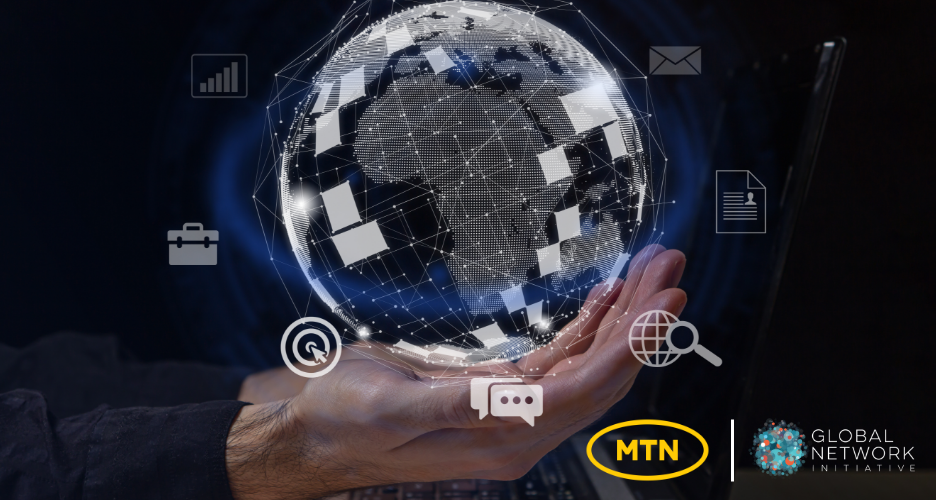 MTN Group is pleased to announce that we have joined the Global Network Initiative (GNI), signalling our commitment to strengthen and innovate our digital human rights efforts.
The GNI is a multi-stakeholder organisation whose mission is to protect and advance freedom of expression, privacy, and other key digital human rights by setting a global standard for responsible decision-making for companies across the information and telecommunications sector.
"Our commitment to digital human rights is an integral part of our business strategy and sustainability framework and is embedded in the highest levels of our governance structures. This membership is one example of our commitment to continuously evolve and innovate our approach in addressing human rights risk and the way we conduct our business," says MTN Group Chief Sustainability and Corporate Affairs Officer Nompilo Morafo.
"We believe that digital and financial inclusion cannot be achieved without deliberate efforts to respect the rights of all. MTN's GNI membership allows us to explore new ways of safeguarding the rights of our customers and other stakeholders using the power of collective learning and collaboration with multiple stakeholders," she adds.
GNI members commit to implementing the GNI Principles, which are based on internationally recognised laws and standards for human rights, including the Universal Declaration of Human Rights, the International Covenant on Civil and Political Rights and the International Covenant on Economic, Social and Cultural Rights.
The GNI Principles, along with the GNI and Implementation Guidelines, provide a framework for responsible company decision-making in support of freedom of expression and privacy rights.
"GNI and its 90 members will greatly benefit from MTN's perspective, and we are particularly pleased to be continuing to expand into new geographies. We look forward to working with MTN to help protect the human rights of its customers and stakeholders," said GNI Executive Director Jason Pielemeier.
The GNI regularly facilitates opportunities for members to contribute to shared learning and provides a forum for collective advocacy with governments and other key stakeholders in support of laws and policies that promote and protect freedom of expression and privacy.
MTN's digital human rights framework adopts a pragmatic approach to systematically entrench digital human rights across the Group. Implementing the GNI Principles on Freedom of Expression and Privacy will further strengthen our approach.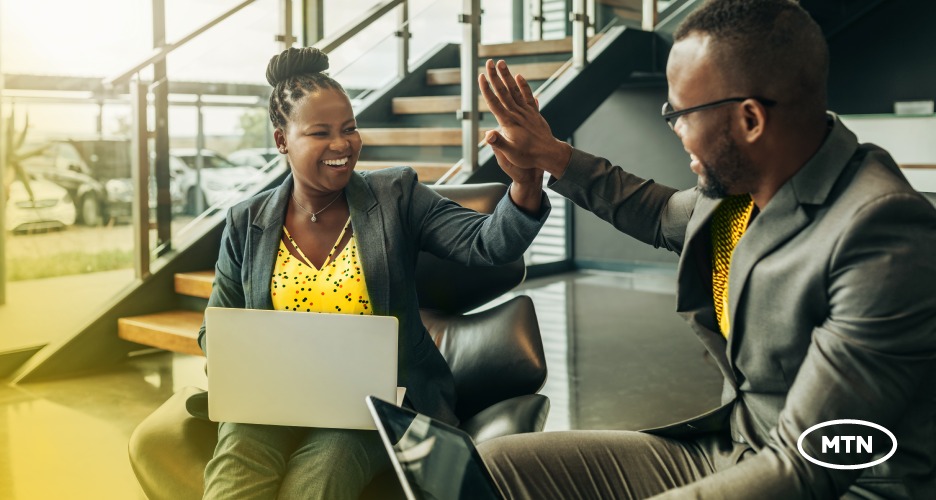 As MTN Group, we have reached a major milestone in our work to create shared value by achieving, for the first time, Level 1 Broad-Based Black Economic Empowerment (B-BBEE) Contributor Status in South Africa.
The rating is for the financial year ended 31 December 2021 and is an improvement on the Level 2 Contributor Status for 2020. It is contained in the Group's annual B-BBEE compliance report, released today, in which major subsidiary MTN South Africa (MTN SA) retained its Level 1 B-BBEE Contributor Status for the third year running.
The B-BBEE Contributor Status for MTN Group considers both the South African operating entities as well as the South African Group function.
"We are very pleased by the progress we are making as the MTN Group in driving broad-based transformation. The achievement of the Level 1 Contributor Status for both our Group and our South African operation is a truly major milestone," said MTN Group President and CEO Ralph Mupita. "As MTN Group, we see broad-based transformation and making socio-economic contributions to the markets we operate in as key to our sustainability and creating shared value."
Notable improvements for the Group were 4.5-point increase in our Management Control score. This resulted from our consistent alignment to the targets based on the Economically Active Population as well as from changes in the composition of the Board of Directors, with the appointment of more women. Our Equity Ownership score improved by 0.94 points as we maximised the Designated Group sub-indicator.
Mupita said MTN would continue to work to contribute meaningfully to South Africa's socio-economic transformation, prioritising Enterprise and Supplier Development and Skills Development in 2022. This includes supporting several learnership programmes, which he said was particularly critical at a time of rising unemployment.
MTN SA CEO Charles Molapisi concurred: "In an environment of mounting economic challenges, we are pleased to be able to help create meaningful opportunities for South Africans. In 2022 we will work harder to provide a world-class Enterprise and Supplier Development Programme to deliver more sustainable solutions that are aligned to government's efforts to speed up the inclusion of Black-Owned Business in the mainstream economy."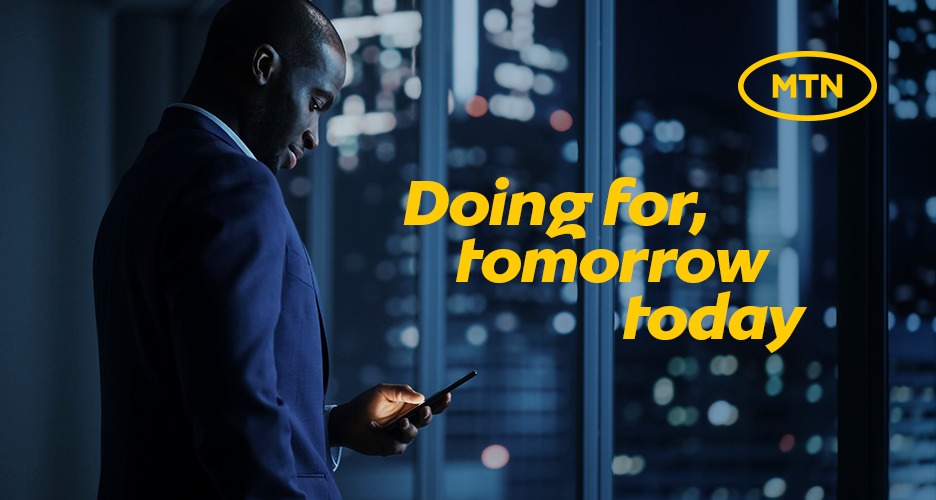 MTN Group has linked the remuneration of senior executives with the Group's environmental, social and governance (ESG) targets. This supports the delivery of our Ambition 2025 strategy, and in particular the strategic priority to 'create shared value', with 'ESG at the core'.
The variable elements of executive compensation – both short-term incentives (STIs) and long-term incentives (LTIs) – now depend on progress on three ESG goals: reaching Net Zero; enhancing diversity and inclusion; and extending rural broadband.
"Effectively managing our environmental, social and governance impacts is critical to reaching Ambition 2025," said MTN Group President and Chief Executive Officer Ralph Mupita in the Group's recently released Sustainability Report.
"We have made great progress overall and continually strive to meet the increasingly high standards our stakeholders demand regarding our ESG impact. To this end, we have linked 2022 executive renumeration for STIs and LTIs to ESG."
In March, MTN Group's 2021 results showed a 16% reduction in scope 1 and 2 greenhouse gas emissions; an increase in the representation of women across the Group to 39%; and an increase to 83% in rural broadband coverage.
MTN is committed to reducing scope 1, 2 and 3 emissions by 47% by 2030 and reaching Net Zero by 2040; achieving workforce gender equality by 2030; and extending rural broadband coverage to 95% by 2025.
MTN's strategic intent is 'Ambition 2025: Leading digital solutions for Africa's progress'. In 2021, we took a step change in our approach to ESG, placing it at the core of our strategy. This aligns with our work to advance the United Nations Sustainable Development Goals through our business activities and our support of governments, communities and customers. We are committed to bridging the digital divide and furthering financial inclusion to advance the attainment of the goals.
The alliance brings together six of the world's leading telcos, which will be connected to share expertise on innovation and seek out start-ups where they are present.
The Alaian members have a total of 700 million customers in Europe, Africa, the Middle East and Latin America.
The alliance also announces the opening today of a global search for start-ups based on use cases that enrich existing and new telco technologies, such as 5G and Fibre, with offerings that generate additional customer value.
Selected start-ups will be able to access the best resources that telco members make available for them.
Six of the world's leading telcos announced today, the creation of Alaian, an alliance to connect the open innovation ecosystems of these leading global telcos to reach 50 countries and 700 million customers.
The members of Alaian are Bouygues Telecom, Cellnex, KPN, MTN, Telefónica and WINDTRE. With this alliance they seek to join forces to share best practices on innovation and generate different use cases on the latest market developments and technologies they are implementing, in their ambition to constantly innovate.
The alliance is also committed to global open calls to attract companies that are aligned with its strategic innovation priorities. In this context, they are taking the opportunity to announce a global call for start-ups, which opens today. Interested companies can participate via this link.
Alaian will be looking for start-ups with 5G-based use cases in Communications & infrastructure, Industry, manufacturing & logistics, Mobility, Utilities & Energy, Metaverse & Web3, Media, Entertainment & Gaming and Retail.
The selected companies will be able to access the best 5G connectivity and edge computing resources of the alliance's member telcos, as well as carry out tests in the 5G LABs with the intention of integrating them into the solutions of the different telcos.
In addition, the companies will also be able to exchange knowledge with specialists and network teams with whom to co-develop and solve problems together, taking advantage of the technical, commercial and product support of the alliance members' network of experts, mentors, and trainers.
The start-ups selected by the alliance will be able to benefit from the resources available to the telecoms such as knowledge of the markets they are in, access to their network of contacts, design and build pilots with customers around the world. Apart from this, there is the opportunity to help start-ups additionally with fundraising, training for entrepreneurs, visibility and exposure at the alliance partners' headquarters, flagship shops, demo centres, labs, and hubs to showcase their product to the network of customers and partners. In addition, equity investment will be possible from any of Alaian's member investment vehicles, as well as exposure to its global network of venture capital firms.
"We are very proud to participate in the Alaian program. For a long time, we have decided to get closer to those who have the ideas, those who innovate and create. With Start-ups and Open Innovation, we can invent the future together. This new alliance gives us the chance to meet new start-ups from different backgrounds, to discover and share opportunities with companies that share the same challenges as us (5G development, customer experience, sustainable development, metaverse…)", Stéphane Allaire, Chief Innovation Officer of Bouygues Telecom.
"It's an honour to participate and contribute our expertise in this powerful initiative with these partners which will bring the best of both worlds, corporate and start-up, to drive Open Innovation around the most relevant topics for the telcos nowadays", Jose A. Aranda, Global Innovation director of Cellnex.
"Strong cooperation in opening our doors and resources for start-ups with these global telco's, will increase all our innovation capacities and add value in terms of potential market reach, funding etc for start-ups. We highly value this initiative. KPN is a strong believer of Open Innovation, as is also shown in winning the Open Innovation Challenger by the International Chamber of Commerce for the 4th year in a row. So, let's make impact together", Jacob Groote, Innovation and Partnership manager at KPN.
"We are proud to form part of the Alaian alliance which will give us an opportunity to work with and share best practices with globally competitive telcos. Innovative digital solutions are a huge part of our strategy and our involvement in the alliance will further expose us to partnering with start-ups that are a strong fit with our Ambition 2025 strategy of leading digital solutions to Africa's progress", Chika Ekeji, Group Chief Strategy and Transformation Officer of MTN Group.
"We are proud to bring together Alaian the synergies of six of the world's most prestigious telcos to collaborate and drive open innovation at Telefónica, and to enrich entrepreneurial ecosystems in the countries where we are present", Irene Gómez, Open Innovation Director of Telefónica.
"We are excited to join Alaian together with other global telco leaders that are all facing a common challenge: expanding beyond the core business, creating, and capturing value through new processes, products, services and business models. We are confident that this alliance will help us drive our overall innovation agenda and generate an optimal combination of core business development whilst also pursuing new solutions", Luca Monti, WINDTRE 5G & IoT Project Director.
More information in the following video.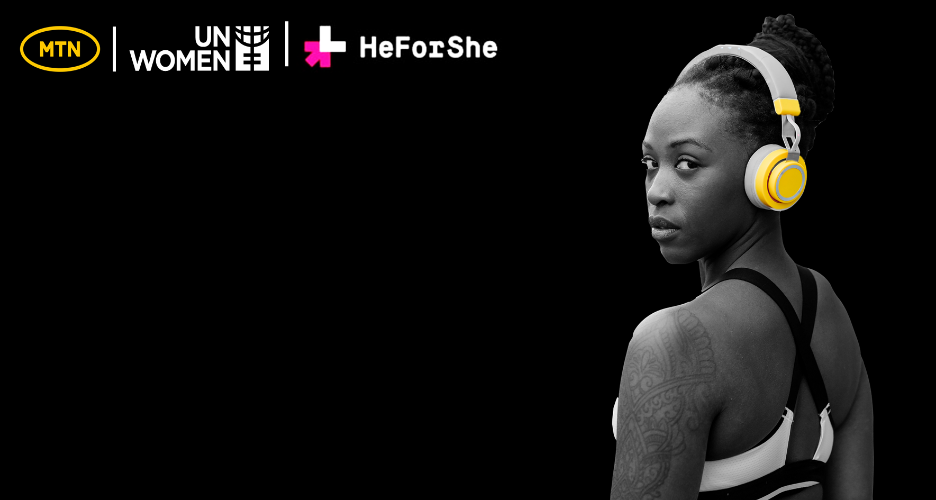 MTN Group (MTN) is pleased to announce further progress in its efforts to drive gender equality by partnering with United Nations (UN) Women and joining the HeForShe Alliance in a drive to enhance its gender efforts.
The HeForShe Alliance aims to develop the largest set of scalable and shareable solutions for gender equality's most pressing challenges. Convening global trailblazers from across sectors, these HeForShe Alliance members will spearhead transformative change across countries, companies, campuses, and communities, inspiring many other to follow suit and demonstrating the value of allyship in accelerating progress.
"At MTN, we are clear that a diverse and inclusive culture will be critical to our success and sustainability. Partnering with the HeForShe Alliance will help us accelerate our efforts to create an environment where women thrive and have a deep sense of belonging within MTN," says MTN Group President and CEO Ralph Mupita.
"We have three priorities that we are focused on. Firstly, to achieve gender equity by no later than 2030, with a target of 50% women in the workforce, from a 2021 base of 39%. Our efforts on gender equity extend to the executive leadership groups and the boards within our governance structures. Secondly, higher representation of women within technology roles, with a goal of at least 30% by 2030, off an existing base of 17%. Thirdly, to close the gender pay gaps we have across our businesses," he added.
The partnership, a $1.6 million commitment over a period of five years, will see the Group accelerate its efforts to advance gender equality. MTN's approach to gender equality is not only about the women in the business but about the girls and women in broader society. Working with UN Women, MTN will develop and upskill women and girls to ensure they can actively participate in the Digital Economy.
The HeForShe Alliance stems from the global HeForShe solidarity movement, a flagship initiative of UN Women, the United Nations entity for Gender Equality, that invites men and boys as allies for a more equal world. This international movement engages men and boys through programs and partnerships with the aim of accelerating women's economic empowerment, supporting women's role in peace and security processes, advancing women's leadership and eliminating gender-based violence. Since its inception in 2014, the movement has led to over 1.3 billion conversations across the globe.
Hazel Gooding PhD, Representative ad interim, reiterates that "the UN Women South Africa Multi-Country Office (SAMCO) is constantly innovating its approach with respect to strategic partnerships that can strongly amplify Gender Equality and Women's Empowerment. UN Women looks forward to closely collaborating with MTN on the identified areas of Digital Economy and Ending Violence against Women and Girls to make a positive and sustainable impact on the lives of women and girls."
Edward Wageni, Global Head of HeForShe, said "MTN's commitment to fortify access, skills, and leaders to achieve gender equality in the workforce and increase the representation of women in leadership is an aspirational beacon for the telecommunications industry at large. We are proud to be partnering with such a connected organisation in advancing the shared vision of an equal and supportive workplace for all."
For MTN, gender equality is not only a moral imperative, but a business imperative too and that is why the company recognises that it cannot reach a sustainable future without the empowerment of women and girls and the commitment of all stakeholders, including men and boys, to achieving this goal. The Group is a signatory to the UN Global Compact and Women Empowerment Principles, MTN is committed to advance the UN Sustainable Development Goals – including Goal 5 for Gender Equality.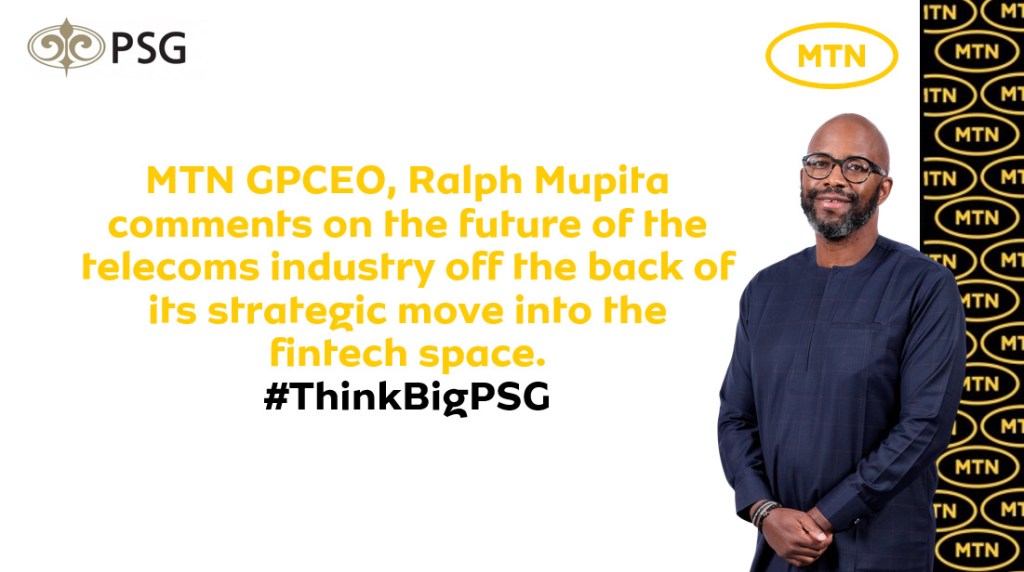 'The days of having a 4-6 player telecoms market on the continent are coming to a swift end.'
26 April 2022: Late March saw leading African telecommunications network provider, MTN overtaking rival, M-Pesa to become the continent's largest mobile payments provider. In addition, the MTN Group is in the process of spinning off its fintech division separately andwill be looking to bring in strategic investors into the group fintech business to bolster its expansion in the fintech space. This strategic shift of focus is indicative of the Group's broader objective to consolidate its business model and move decisively towards solidifying its position as a truly pan-African company. As a brand, its eye is firmly set on existing and new African horizons, in what can be thought of as a "third chapter" in MTN's business evolution.
This was the perspective shared by Ralph Mupita, President and CEO of the MTN Group, who engaged in a conversation about the future of the telecommunications industry with award-winning journalist, Bruce Whitfield. The discussion formed part of a webinar entitled Think Big– a digital series that gleans insights from some of the country's most informed thought leaders and prominent public figures. The Think Big series is an initiative of leading financial services group, PSG, and is geared towards providing a freely accessible South African platform for debating and discussing some of the country's most pressing issues.
Furthering his point on MTN's single-minded focus on the African continent, Mupita confirmed that the Group has dialed back its interests in the Middle East in order to simplify the Group's operations and allocate its human and capital resources in a way that leverages the opportunities that exist on the continent and produces profitable returns in the long-term.
With a background in the financial services sector, Mupita has played an instrumental role in the brand's expansion into mobile money and insurance. And while the move into this new space is backed by a strong business case, for Mupita, the bigger picture is that "we cannot leave people behind. We are very determined to deepen digital and financial inclusion across Africa. Africa has an opportunity to leap-frog economically by leveraging digital infrastructure and services to drive social-economic growth. We have seen the positive impact that mobile money has made in countries like Ghana and Uganda and we believe that by expanding into this area, we can create a win-win environment for business and for broader African society. We see a similar opportunity in a market like Nigeria, now that we have a Payments Services Banking licence, where we will commence operations soon."
Commenting on these developments, Mupita said that, "MTN is entering a 'third chapter,' of growth. In its formative years post-democracy, the Group established itself as a voice-centered network and expanded into new markets such as Rwanda and Uganda. In its 'second chapter,' around 2008, it transitioned into the data services space, driven by the emergence of smartphones. Now, as the Group enters a new stage of development, where ecosystems and platforms will drive growth, MTN is steadfast in its plans to make inroads into the financial services industry towards the ultimate goal of promoting and driving financial inclusivity on the continent.
Reflecting on the Group's journey over the past two years, Whitfield suggested that although the pandemic bore catastrophic consequences for South Africans (and Africans at large), its outbreak was fortuitous in the sense that digital technology was well-positioned to serve as an enabler for change.
Mupita agreed with this sentiment, commenting that at the time of the Covid-19 outbreak, MTN was equipped with the capital and infrastructural resources it needed to weather the storm and deal with the unprecedented surge in network traffic. For the Group, the past two years has been about building and maintaining a telecoms environment that could help Africans to sustain a semblance of normality, while also ensuring that the Group's financial position remained strong.
Post-pandemic, Mupita has become a proponent of having mature conversations with stakeholders and other industry players about the future of telecoms on the continent. Referencing the American current state of affairs as a model for what lies ahead for Africa, Mupita made the bold statement that "consolidation is inevitable." In his opinion, what this means is that the days of having a 4 to 6 player telecoms market on the continent are coming to a swift end.
As he elaborates: "Having a market that is saturated by a number of players is not sustainable. There is simply not a big enough profit pool to meet the return and other financial objectives of a number of industry players. Within the next few years, we will see a sector dominated by 2 to 3 major players who have the capabilities and capacity to rally massive amounts of capital investment locally and abroad, to sustain the industry's expansion. MTN has every intention of being one of the scale operators in all its markets."

On the emergence of 5G technology, Mupita commented that the 'Elon Musk dream' is well within our reach. Essentially, 5G entails machine-to-machine communication, and examples of this are already in existence in the mining sector, where MTN has played a key role with partners in the development of driverless vehicles in open-cast mining pits in South Africa.
As he suggests, "driverless vehicles for consumers may not be such a far-off reality. We're seeing use cases developing for 5G for mining, ports, manufacturing and other industrial applications around the continent. As we continue to invest in the development of African infrastructure for African society, we see MTN making a significant contribution to these kinds of new digital technologies. Africa will surprise on 5G."
From the discussion it seems clear that there are many growth opportunities available on the African continent. With a long runway ahead of it, these developments re-emphasise the importance of sound financial advice and effective wealth management for investors who want to position themselves strategically to drive growth on the continent and ultimately, reap the benefits.
To watch the webinar, please click here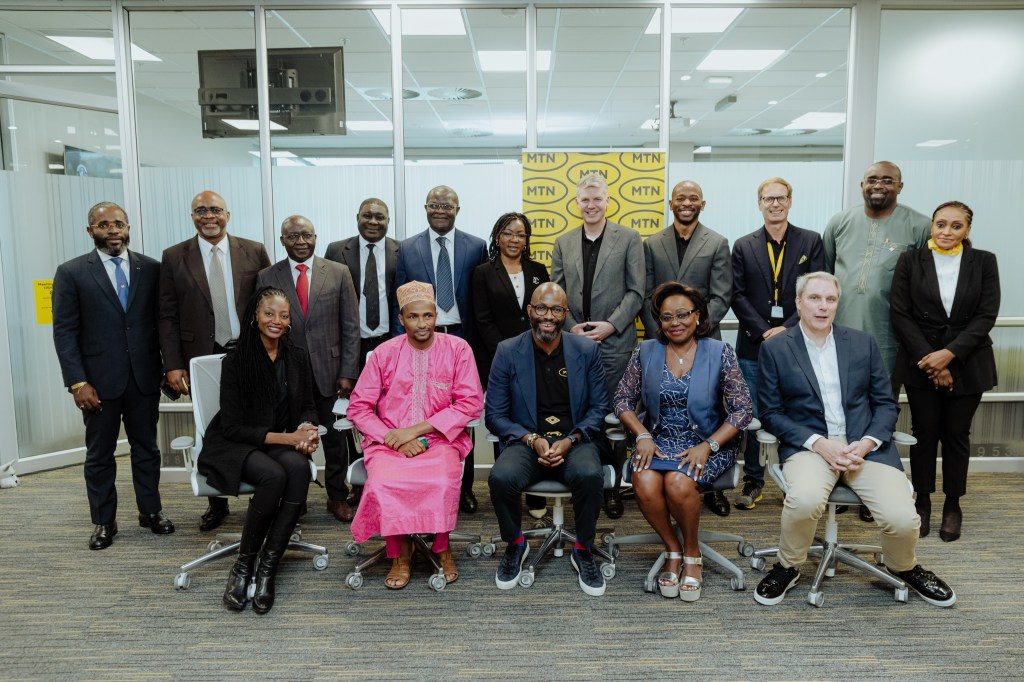 MTN Cameroon and Cameroon Telecommunications (Camtel) have signed a strategic national network roaming agreement which will see Camtel expand 2G/3G and 4G coverage in areas of Cameroon which are not already covered by its network.
This is in line with the Cameroonian telecommunication ministry's transformation objective, which includes initiatives to accelerate citizens' participation in the digital economy in a cost-effective way. It is also aligned with MTN Group's Ambition 2025 strategic intent of leading digital solutions for Africa's progress.
"One of MTN Group's strategic priorities is to build the largest and most valuable platforms, including network as a service," said MTN Group President and CEO Ralph Mupita. "The roaming agreement with the state-owned Camtel is a significant development in our work to deliver on this: we are excited to bring our world-class services closer to the people of Cameroon."
MTN Cameroon CEO, Stephen Blewett and Camtel CEO, Madam Judith Yah Sunday Achidi signed the agreement on Wednesday, 13 April 2022 at MTN Group's head office in Johannesburg.
Camtel's subscribers will benefit from access to MTN's existing network infrastructure, which covers 97% of population with 2G, 90% with 3G and 70% with 4G, allowing Camtel to expand its geographic coverage for a significantly improved customer experience.
"This agreement is a milestone for MTN Cameroon and is in line with our belief that everyone deserves the benefits of a connected life," said Blewitt.
Madam Achidi concurred: "We want to provide an environment where technology facilitates people's daily lives, bringing them value wherever they are."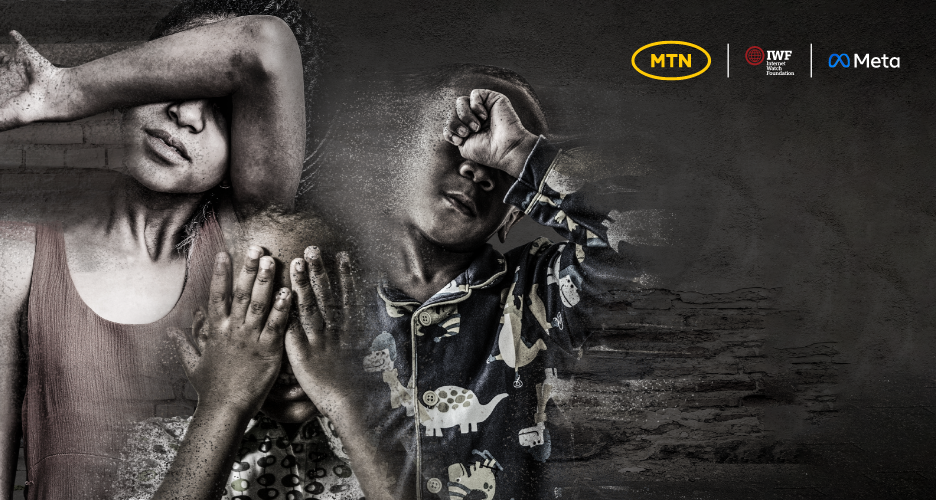 MTN Group has joined forces with the Internet Watch Foundation (IWF) Meta, ICMEC (the International Centre for Missing and Exploited Children) and Child Helpline International, with the support of the United Nations office on Drugs and Crime (UNODC), to launch the Help Children be Children campaign and the Child Safety Online Africa Portal to increase public awareness of the impact of Child Sexual Abuse Material and help prevent its spread in target countries on the African continent.
From 2019 to 2020, the number of reports received by the National Centre for Missing and Exploited Children (NCMEC) of child sexual abuse images and videos uploaded from the African continent grew by a staggering 81% to almost 2,4 million.
This new campaign is aimed at raising awareness of the gradual increase of Child Sexual Abuse Material (CSAM) and how it can be reported by the public in target countries. Additionally, the campaign will help train law enforcement and child helplines in target countries, positively engage policymakers and stakeholders through roundtables, to join the global fight against CSAM.
Nompilo Morafo, Chief Sustainability and Corporate Affairs Officer said, "Protecting children online is a global challenge, which requires a global approach. As we lead digital solutions for Africa's progress, we have a critical role in ensuring that every African child is kept safe online. In alignment with our African values, we need to join forces to create a safe online village for our children. One where they are free from fear, humiliation, and abuse. One where they can have a normal childhood."
MTN funded the development of the Child Safety Online Africa Portal and awareness campaign in partnership with the IWF. The portal is aimed at eradicating the spread of child sexual abuse online and provides internet users with a tool to report any record of child sexual abuse material available online across the continent.
Emma Hardy Communications Director at the IWF said "We have successfully launched 49 portals all around the world, including 23 in Africa, providing a tool to report illegal imagery to millions. Through the portals, the IWF and its partners such as MTN are working with governments, law enforcement units and other organisations to enable every single person to report child sexual abuse material online."
Images and videos of child sexual abuse show real children who have been victims of some of the worst forms of abuse. By reporting child sexual abuse material online through the portal, photos and videos will be assessed by IWF's experienced analysts and removed from the internet if confirmed to be child sexual abuse in nature.
David Miles, Head of Safety at Meta for Europe, Middle East and Africa said: "For more than a decade, we've been an industry leader in child safety around the world. We've helped build the tools used to investigate this terrible crime, rescue children and bring justice to victims. While we invest heavily in industry-leading tools to prevent such abuse from happening in the first place, it's also important we spread awareness through campaigns and partnerships like this one so no child should ever have to face this abuse, whether offline or online."
Bob Cunningham, President & CEO of the International Centre for Missing and Exploited Children, said, "The prevalence of child sexual abuse material (CSAM) is a growing threat in Africa and around the world. Every time abusive images are viewed or shared, children are revictimised. Therefore, it is essential that CSAM is reported, and local authorities have the tools and capacities to protect child victims. This awareness campaign is a crucial step to reaching parents, caregivers, and communities to help prevent future abuse before it happens."
Patrick Krens, Executive Director at Child Helpline International said: "If we want to be more effective and efficient in our combat against online sexual exploitation and abuse of children and young people we must invest more time, money and human resources in the 3Ps of Prevention, Protection and Prosecution. For all three areas it is important to listen to what children have to say to us and each other. Every child has a voice, and we believe that no child should be left unheard."
Carmen Corbin, Advisor for the United Nations office on Drugs and Crime, Global Programme on Cybercrime in Africa said "Building strong capacities in the national criminal justice sectors in Africa to investigate and prosecute online child exploitation is one of our programme's priorities. But we are also aware that public awareness and prevention campaigns are the first line of defence that will make communities, families, and children able to avoid and report child sexual abuse material online. We want a safer Internet for all children, a place where they can learn, play and develop their talents without being threatened by predators".
While 23 countries in Africa have already stepped up and developed their own portal or hotline, the Child Safety Online Africa Portal will be accessible in countries where there is not yet a reporting mechanism to ensure even more countries on the continent are able to report child sexual abuse material.
To help children be children today, for tomorrow, report child sexual abuse material through this portal: africachildsafety.com

MTN Group welcomes the Moody's Investor Services upgrade to its credit rating outlook to 'stable' from 'negative', in line with its rerating of the South African sovereign and to reflect MTN's strong financial performance and reduced leverage.
"As a company domiciled in and with strong credit linkages to South Africa, our company credit rating has benefited from Moody's decision to upgrade the sovereign's outlook to stable from negative," said MTN Group President and Chief Executive Officer Ralph Mupita. "However, we are particularly encouraged that our work to deleverage the business faster and our strong financial performance have also been recognised by Moody's."
In March, MTN Group's 2021 results showed an 18.3% increase in service revenue in constant-currency terms to R171.8 billion and an improvement in the holding company (Holdco) leverage to 1.0x from 2.2x in 2020 as Holdco net debt reduced to R30.1 billion from R43.3 billion.
"In line with our Ambition 2025, we are committed to faster deleveraging of the Holdco balance sheet, which gives us the financial flexibility to take advantage of the attractive growth opportunities we have identified," said MTN Group Chief Financial Officer Tsholofelo Molefe. "Moody's upgrade to our outlook encourages us that we are on track with the delivery of our strategy."
In October 2021, S&P Global Ratings upgraded the Group's standalone credit rating to investment grade for the first time in five years.
"MTN Group will continue to deleverage the business faster by reducing our US dollar debt, improving the funding mix and continuing to execute on our asset realisation programme," said Mupita. "We will also retain our focus on upstreaming cash from operations as well as keep a tight handle of liquidity management at a Holdco level."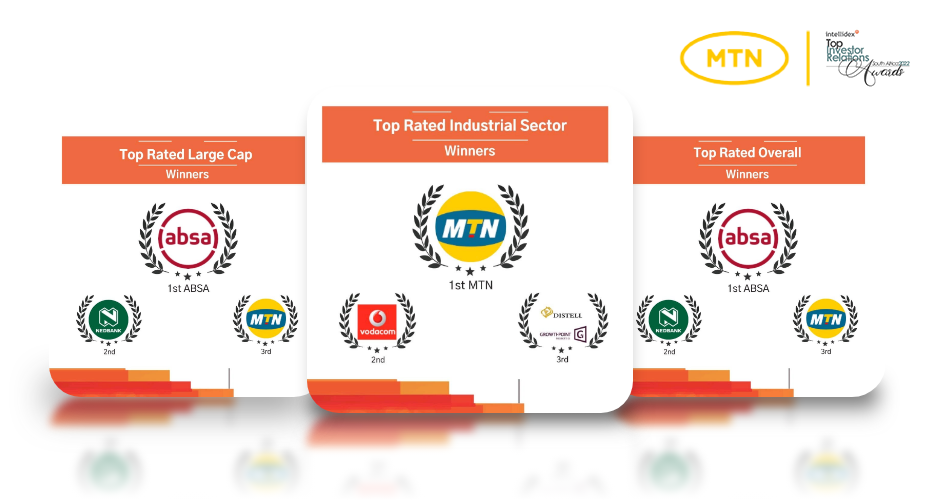 MTN Group has been recognised as having one of South Africa's finest Investor Relations teams, scooping three awards at the inaugural Intellidex Top Investor Relations SA Survey Awards.
Investment analysts and portfolio managers surveyed for the awards placed MTN Group first in the industrial sector, third among large cap stocks listed on the JSE, as well as third in the overall rankings.
"MTN Group is honoured to have received this recognition, which is evidence of our commitment to transparent communication with our stakeholders, in this case the investment community," said Group CFO Tsholo Molefe. "We strive to keep the capital markets appraised of our progress as we execute on our Ambition 2025 strategy, which is centred around driving accelerated growth,  faster deleveraging, and revealing value within its financial investments and platforms."
Respondents shared their views on the quality of investor relations among JSE-listed companies and were asked to rank the best and worst five companies among those they cover. They were also asked to rank these companies on a number of factors including the quality of engagement with senior management, annual reports, notes to the financial accounts, presentations, earnings and booklets.
"We are humbled by the recognition and grateful to our investors, analysts and other stakeholders who engage MTN," said MTN Group Executive for Investor Relations Thato Motlanthe. "This feedback is invaluable in driving our Investor Relations programme and journey of progress. It's also important to acknowledge the hard work of the Investor Relations team at MTN, the collaboration of the various teams within the Group as well as the guidance and support of Management and the Board. It is all critical in enriching MTN's Investor Relations effort."
The introduction of this survey is expected to improve engagement by listed companies with the investment community, with this ultimately encouraging better communication.